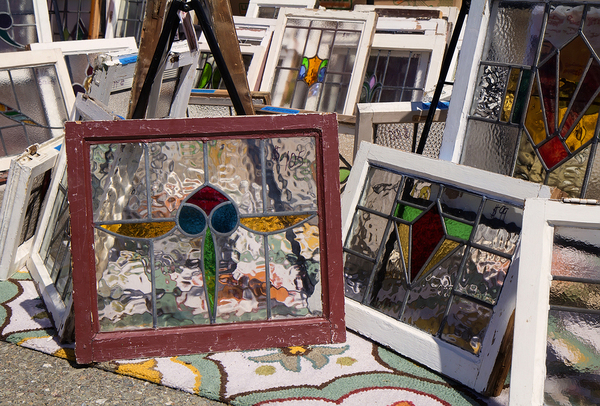 Older buildings often have elements that can't be duplicated, at least not at a reasonable cost. So preserving and repairing what's there can keep the structure's integrity as well as its value. Such is the case with leaded glass.
The Preservation and Repair of Historic Stained and Leaded Glass continuing education course from PDH Academy is designed around 33 briefs by the National Park Service, Department of the Interior. It's accepted by the American Institute of Architects, and once you've completed the course, we'll report your credits to the AIA on your behalf.
Here's what you'll get from the experience.
What's Important About Stained and Leaded Glass
Americans, and indeed people around the world, have a love affair with glass. The shine, sparkle, and infinite color possibilities make it one of the most versatile design elements in modern and historic property.
Stained and leaded glass require a level of craftsmanship that comes at a premium in the 21st century. Replacement isn't cheap. And because so many windows are original creations, getting an exact duplicate might never be possible.
Glass doesn't deteriorate, but it's prone to breakage from impact, stress, improper annealing, and mechanical installation defects. Preservation addresses degrading window frames, the beginnings of stress fractures and other defects that could turn into bigger problems. Repair can help return valuable stained or leaded glass in historic churches, homes and other buildings to its former beauty.
What You'll Learn
The history of stained and leaded glass is fascinating, and the PDH Academy course materials take you through the American timeline. Stained glass newer in America than you might realize, as the Puritans took issue with the vibrantly colored church windows of Europe.
We show you who patented the now-famous opalescent glass and when mass production of stained and leaded glass began. You'll also learn about special patterns and the unique supports that they require.
Our course explains glass window designs, techniques and types, and moves into repairs. Sometimes, repair and restoration are both out of the question.
What You'll Master
Once you complete this "short history of stained and leaded glass in America" course, you'll earn 2 learning units. We can report those to the AIA on your behalf.
You'll leave the course with a strong grasp of:
America's stained and leaded glass history
Issues that architects face with preservation and documentation
The common causes of leaded glass window deterioration and preventing further damage
Repair and restoration options as well as ways to protect leaded and stained glass from incurring future damage
Stained and leaded glass preservation and restoration matters from historical, cultural and architectural standpoints. Many such windows are "virtually irreplaceable features of historic buildings," says the National Park Service.
Few things catch the eye like a beautiful stained or leaded glass window in a historic building. Modern stained glass is attractive, and some skilled craftspeople still create windows using the old techniques. But there is no substitute for an original architectural detail.
Our continuing education course gives you the tools to keep America's glass intact for future generations to enjoy. Ready to jump in? Check out this and other PDH Academy courses for architects.