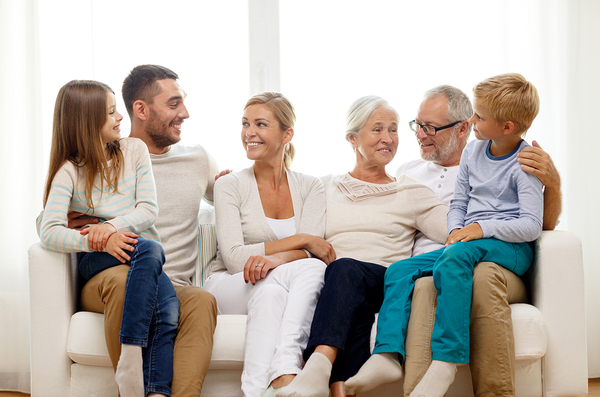 Universal design works for a much wider range of users, so it's especially important for Florida architects. In a state that's brimming with rental homes and has a high concentration of retirees, design that fits more people comfortably makes the built environment safer and more welcoming.
Continuing education in universal design keeps skills fresh and builds on what architects already know. And that makes you a more valuable member of the design team.
#1: Help Everyone, Not Just a Few
Universal design isn't aimed at a specific end-user. That's the whole point. It makes the home accessible and comfortable for people of all ages and for the widest range of abilities as possible.
Florida Housing's Special Needs Housing Website says UD is its own philosophy.
Electrical outlets are a bit higher
Doorways are slightly wider
Steps are eliminated wherever possible
Windows might be lower
Ramps are either eliminated or incorporated seamlessly into the design
Driveways sit at floor level
Exterior entry lights are motion controlled
Those are just a few of the differences. Universal design shouldn't look like a special house. It should appeal to as many people as possible.
Create More Marketable Florida Homes
Diversity is ingrained in the Florida culture, so universal design is a perfect fit for Florida homes. The broader the appeal of a house, the more marketable it becomes, whether as a rental investment or a residence.
The Sunshine State has a wide range of presidents and visitors. It's a famous retirement destination, whether for a few months out of every year or permanently. Tourists from around the world vacation there. And like every other state, people raise families there, too.
Whether universal design is built into a new home or remodeled into it later, marketability adds value. That's good for property values throughout the community, and it's good for the owner.
Make Better Design Decisions
Universal design continuing education makes Florida architect skills more marketable, too. At PDH Academy, our Residential Remodeling and Universal Design course prepares architects for what appears to be a growing approach to residential design.
Architects who take our course will learn:
Exactly what universal design means
Which UD elements will benefit a client the most at the lowest cost
How to talk about universal design with clients and contractors
Technical information about incorporating UD into new and existing construction
This course is approved by the American Institute of Architects and provides 4 continuing education hours. It's available as a correspondence-style course or online. When complete, we can report earned credits directly to the AIA.
Universal design is fast becoming an important layer to an already rich education, and it's especially important in a state with as much diversity as Florida.
A Place for Mom says UD is "far more than just ADA compliance or accessibility." Instead of a home that's designed with obtrusive elements such as grab bars and aftermarket wheelchair ramps, it's created so people of any age and a wide range of abilities can feel at home without feeling different.
PDH Academy supports the education of architects and helps make earning CE credits as hassle-free as possible. We have a course bundle specifically designed for Florida architects as well as many other courses that you'd expect from any continuing education provider. Check out the rest of our courses for architects and get started today.