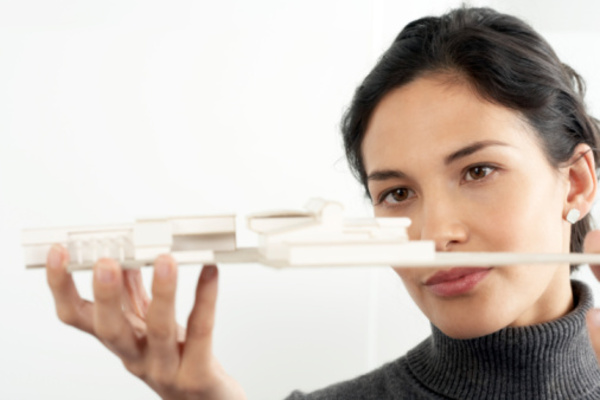 There's always something cooking in the architecture industry, and that's just as true with continuing education. The effort in to keep what you know and learn what's new makes CE credits an integral part of an architect's life. It's vital not just for staying current, but also for advancing in your career.
Emerging topics that matter to architects unite with core subjects, making AIA continuing ed a diverse resource. Used in conjunction with sources such as PDH Academy, architects have access to a balanced, varied education.
Here's the latest that AIA has to offer:
AIAU Online Courses
If you're looking for a "new way to earn LUs," look at AIAU. This service from the American Institute of Architects offers online continuing education that you can use at your own pace. The AIA says:
AIAU makes it easy to keep up – offering learning units (LUs) on the topics you need to stay current, the tactics and trending issues that affect your practice, and the ideas you crave for inspiration.
The Institute says their courses are "relevant, salient and convenient." PDH Academy also lets you study on your own time from anywhere that you have an Internet connection.
Supportive Environments for People with Low Vision
This new course at AIAU offers 1 LU. It focuses on lighting and design that helps improve navigation for people with low vision.
Learning objectives include:
Determine lighting and wayfinding criteria and evaluation methods plus materials for certain conditions
Understand the power of design solutions for helping people with low vision
Learn low-vision design specifics and how they differ from broader guidelines
Use the National Institute of Building Sciences' Design Guidelines for creating low vision-supportive environments
Increasing Your Competitive Edge
This Research for Practice course offers 1 LU. It is designed to "bolster your competitive edge and advance your leadership skills by applying research thinking to design projects." says the AIA.
Learning objectives include:
Understand how research applies to architecture and design today
Learn best methods for integrating research into practice
Understand how to talk about research with clients
Learn to use "architect-friendly" tools and databases for research
The Importance of the Thermal Envelope
This AIAU course offers 1 LU. It focuses on "design, material and technological approaches to high-performance building envelopes" as the envelope is the responsive interface between outdoor and indoor climate.
Learning objectives include:
Identify thermal envelope critical elements that affect the energy consumption of a building
Set forth strategies for "minimizing thermal bridging"
Understand how architecture, materials and construction can work toward a "high-performance thermal envelope"
New East River: Transformative Waterfront Design
This AIAU course offers 1 LU. Its focus is "Innovate waterfront design: Rejuvenate cities. Revolutionize practice." Aimed specifically at the NY East River, this course looks at rejuvenating the waterfront.
Learning objectives include:
Explain the reconciliation and balance of "government, private development and non-profit advocacy" and community competing interests
Understand the support architecture can bring to infrastructure, such as water taxis and alternative energy systems.
Discover cost-effective, permit-worthy tools and techniques for issues such as resiliency and sustainability
Continuing education is a never-ending road in the life of an architect. So you might as well enjoy the ride. With such diversity in PDH opportunities, you certainly never have to be bored.
PDH Academy helps architects meet core continuing education credits every day. You can take learn and test online, or opt for hard-copy study materials. We'll report your credits to the AIA for you. Check out our courses for architects and get started today.