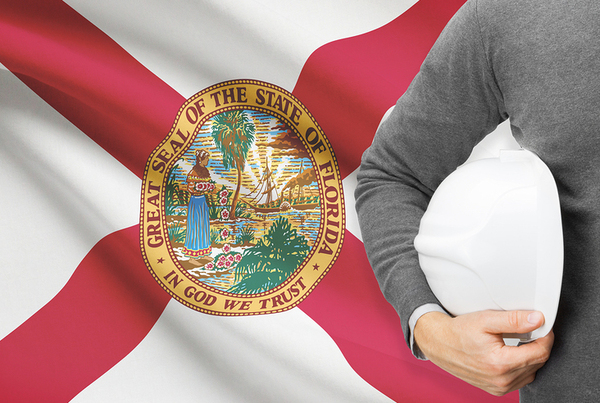 In case you haven't taken the CE course before or you need a refresher, PDH Academy offers a 2 credit hour module on the Florida Advanced Building Code. This architect's course meets the Florida Department of Business and Professional Regulation (DBPR) requirements for the Advanced Florida Building Code module. It's approved by the American Institute of Architects, and we report your credits to the AIA for you.
Here are just a few of the many significant changes covered by this PDH Academy course.
Description of the PDH Course Module
Our Florida Advanced Building Code module is a 2 PDH / 2 CE Hours / 2 AIA LU/HSW course that's designed to cover both the highlights and changes from the 2010 version. This course focuses on chapters 1-16 of the 5th Edition 2014 Florida Building Code. Some new Florida-specific amendments were added, and some previous ones were removed.
Definitions Condensed for Clarity and Convenience
In past Florida Building Code versions, definitions were located throughout the full text, fitting into the sections where they were most relevant. The FBC update consolidates definitions in chapter two. However, some definitions are also located in the code sections. Expect changes and clarifications to older definitions, as well.
General Building Heights and Areas
Address identification is vital for emergency responders. The new FBC addresses that with a provision that allows local fire code officials the option of requiring address numbers at more than one location on the building. New numbers have a specific dimension requirement, and the placement must be easy for emergency responders to find.
Fire and Smoke Protection Features
Fire protection such as a barrier wall that serves more than one area should meet the requirements of all areas that it serves. That's another change with the new building code. If one area has certain criteria and the other has different criteria, the fire protection must meet both.
Interior Environment
Tight construction can go too far, and that's why the FBC now has language that recognizes when it's "too tight." If a blower door test shows that there isn't an adequate number of air changes per hour, the building is too tight.
Energy Code Changes Not on Exam
Perhaps one of the most prominent changes from 2010 is the separation of the low-rise residential and high-rise commercial / high-rise residential energy code. They're now in two unique documents. This is noteworthy and worth further study.
The Florida Advanced Building Code course for architects covers these and many other significant changes from the previous 2010 and 2012 versions. Although the course fully meets both Florida and AIA requirements, it is only intended cover certain changes. Each architect is responsible for further research and study into the recent changes, especially those that affect the professional's common area of specialty and expertise.
PDH Academy is an approved provider for architect continuing education. Click to review our Florida Continuing Education Provider License.
For more continuing ed opportunities for architects, check out the rest of our courses, available individually or in cost-saving bundles.