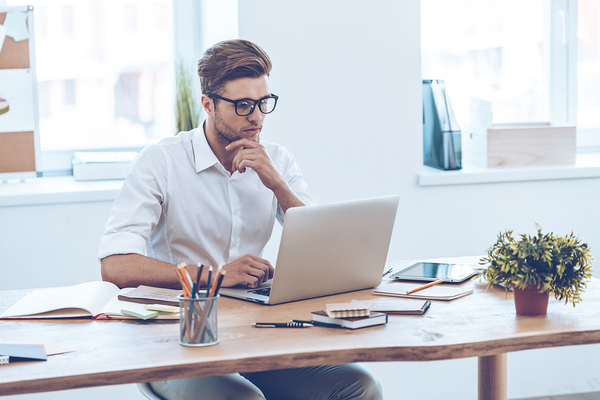 Architects have a range of different choices for earning important professional development hours. Some courses are given in a classroom, some credits are earned at a conference, and some are taken online. At PDH Academy, we make continuing education as convenient as possible. You have two choices: online, or on paper.
All of our courses are approved by the American Institute of Architects and by licensing boards in every state. Here are three of the many courses we offer and every architect needs.
#1: Energy Performance of LEED for New Construction Buildings
AIAPDH106: 2 PDH/Credit Hours
LEED certification is increasingly common. And this course is based on "meaningful research of how actual performance meets energy efficiency objectives."
The course focus is measured energy performance for 121 LEED New Construction buildings and how it compares to the Commercial Building Energy Consumption Survey, Energy Star ratings and LEED performance estimates.
Learning objectives:
Understand energy performance measurement and evaluation standards for sample buildings
Determine whether LEED certified buildings are performing as projected
Understand the accuracy of sample set evaluations as opposed to individual buildings
Have a working knowledge of LEED and energy modeling use strengths and weaknesses
#2: Residential Remodeling and Universal Design
AIAPDH113: 4 PDH/Credit Hours
Accessibility is fast becoming a common design approach. The ADA outlines specifics on accessible areas for people with disabilities. But Universal Design enables accessibility for a wide range of people with many different needs.
This course helps the architect understand the selection and installation of universal features in the residential setting. Universal design can improve function as well as its marketability.
Learning objectives:
Fully understand the Universal Design concept
Know which universal design aspects have the greatest effect for the lowest investment
Acquire a comfort level in discussing Universal Design with clients and contractors
Understand how to incorporate Universal Design into new and existing homes
#3: Ethical Decisions and Moral Overload
AIAPDH141: 2 PDH/Credit Hours
Moral dilemmas are part of the job for architects. Every day, new decisions with ethical quandaries are made. It's professional ethics training that helps eliminate the influence of bias and reduce the likelihood of a moral or ethical misstep.
Professional conduct and ethical decision-making should be part of a new architect's tool set. That's why this course begins with a discussion on employee training.
Learning objectives:
Understand many different aspects of ethical decisions in employee training and for examining personal values
Know the definition of moral overload, how it affects architects and how to handle it
Understand moral progress and its connection to the better fulfillment of moral obligations
Know that Value Sensitive Design can "guide the design process in the right direction"
Architects have a wealth of possibilities in professional development hours. Some of them have a fine focus and deal with issues that don't affect every architect broadly. For example, many courses are geared toward state-specific issues. But many courses are important for every architect, not matter where he or she lives and works.
PDH Academy offers numerous continuing education courses for architects. They're all acceptable to the AIA, and they apply in every state. Ready to get started? Take a look at our courses for architects.