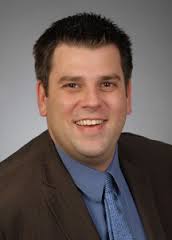 Perryn Olson, CCMP, CPSM – president of The Brand Constructors – says the biggest mistake contractors make on their proposals is not going for the win.
"Most contractors just tell prospective buyers that they are qualified and capable, instead of positioning themselves as the best and only option," he says. "A lack of differentiation confuses buyers because every option looks and sounds the same, so they pick the lowest price because it is the safest bet."
Here, Perryn talks about The Brand Constructors and offers his expert insight on what contractors should be doing to stand out against the competition. Read on:
Can you tell us the story behind The Brand Constructors?
About eight years ago, my boss (now partner) and I were discussing how to stop being order takers and offer more to our clients. She suggested having a niche in an industry. We looked at our client list and made a short list of which we liked working with, and our dozen construction clients rose to the top.
Construction companies allow us to do our jobs because they are used to using subcontractors; they rely on us and hold us accountable in the end without interfering like other professions tend to do.
From there, we talked with five of our clients to see if there was a need for a marketing and design firm specializing in the construction industry. We got a resounding "yes," but three of them said we had to change our name from "Design the Planet."
From there, we created a new brand, The Brand Constructors, as Design the Planet's construction marketing division and dug deeper into the construction industry by reading more industry publications and going to additional trade associations. As we progressed, things started to snowball for us, and I have been working to become the industry's leading construction marketing firm.
What services do you offer?
We make construction companies more profitable through brand marketing, internal marketing and design. Our role is to assess the internal marketer and/or executive's largest challenges and provide resources, which usually are positioning and building their marketing toolkit.
What are the most common problems contractors come to you with?
Need to increase their hit rate (closing ratio)
Transitioning generations of leadership
Want an objective opinion of what they're currently doing
Entering new markets
Employee recruiting and retention
What are some things that all contractors can do to help them stand out against the competition?
Define the brand personality and share it along with differentiation.
What are some best practices for better proposals?
Have a process in place and don't treat every proposal like something new. You want to spend your time customizing and tailoring your process to the client, not inventing the process. Construction companies should have a process flowchart that outlines roles in place; along with databases for project descriptions, team bios, photography and safety statistics; as well as a proposal design template.
Why is branding so important for contractors?
Construction companies are asking buyers to spend millions of dollars with them. Buyers want and need to trust contractors because this relationship will last years and the results will last for a lifetime.
A contractor's brand is not their logo, it is the experience people have with the company from job performance to the rude driver that cut you off in traffic while driving a company vehicle.
Construction companies mostly control this brand that is ever evolving and influenced by possibly thousands of employees. One bad job can tarnish decades of strong work because it puts doubt in the minds of your clients, prospective clients, subcontractors, employees and potential employees.
How can contractors get started in figuring out their brand? What sorts of questions should they ask themselves?
To figure our a client's brand and differentiation, we ask contractors what makes them unique, better than their biggest competitors and about their personality. What made them start the company? What is the founder's personality like? If multiple generations, what is the current leader's personality?
What are some of your favorite marketing tools for contractors?
SOQs (Statement of Qualifications) – They are massive brochures that can influence a prospective buyer's mind to use our client, if done correctly. After that, content marketing – positioning a company or personal brand as the expert through social media, writing, presenting and positioning.
Can you offer some examples of contractors you think have done a great job branding and marketing themselves? What can we learn from them?
The construction industry is fragmented and easily broken up into small, large, and mega companies. If you look at the difference in each, it is actually marketing. The mega companies have well-developed marketing teams with CMOs (Chief Marketing Officers) and the large companies have strong marketers. What most construction companies do not realize is that marketing gets them to the top instead of the traditional thinking of building a team once you get big.
Brasfield & Gorrie's website is stunning and positions them out in front of their regional competition. Their use of time-lapse video is appealing to the eye and shows how much is involved in building a structure.
Connect with The Brand Constructors on Twitter.