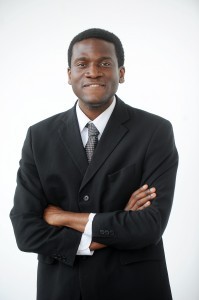 Despite all the ominous headlines about climate change, there are still challenges convincing more "traditional" engineers and architects to move to greener, more sustainable methods and materials, says Dr. Ben Onyido, education coordinator for Climate-KIC.
"Sustainability is often perceived as expensive and offering little benefits to a company in return, and this is not true," Dr. Onyido says. "Climate-KIC offers key transition skills, as well as knowledge about how to integrate financial success with environmental and social responsibility."
We recently checked in with Dr. Onyido to learn more about Climate-KIC and its mission to tackle climate change on a variety of fronts. Here's what he had to say:
What's your professional background?
My professional background is in the area of sustainable production and business. I have a PhD in this area.
What is The European Climate-KIC Project?
Climate Knowledge Innovation Community (Climate-KIC) is the EU's largest public-private initiative in the area of climate change prevention. It supports and funds activities and projects related to entrepreneurship, education and innovation in the low-carbon and sustainability fields.
Why is this work so important right now? What are the stakes?
The work is crucial as human industrial, commercial and domestic activities, coupled with a growing population, have led to a real risk of resource depletion, environmental problems (such as pollution) and social inequalities (such as labor exploitation). Designing products and processes that can balance economic growth with environmental protection and social responsibility is really necessary.
What type of work is Climate-KIC involved in?
Climate-KIC is involved in providing support (e.g., through funding and knowledge and skills transfer) to organizations and individuals involved in low-carbon and sustainable businesses and projects.
What sorts of training and education opportunities do you have for architects and engineers?
Climate-KIC has a network that can meet the needs of engineers and architects from all over the world who are interested in gaining skills and training in the areas of green design and construction. There are a variety of short courses, more intensive "Innovator Catalyst" workshops, and skills and knowledge transfer programs such as Pioneers In Practice (PIP). These take place in various Climate-KIC regions in Europe and are developed and run in partnership with high-profile organizations and academic institutions (such as Imperial College in the U.K.).
What kind of professional development would you like to see engineers and architects engage in to improve their awareness of sustainability?
It would be great if engineers and architects can engage in blended learning programs that offer an effective mix of theory and practice and specifically target real-life case studies and work challenges of participants.
What can they do to overcome the challenge of convincing more traditional architects and engineers to adopt sustainable practices?
Engineers and architects should look to utilize professional low-carbon networks and communities when trying to become sustainable. Since the low-carbon economy is still relatively niche, operating within a network would ensure that companies and individuals can pool resources together and also get signposted to useful contacts and opportunities, which would be harder to become aware of if operating alone.
What are some of the most exciting innovations or initiatives Climate-KIC has been involved with?
Climate-KIC has being responsible for supporting start-up companies to take off successfully in various EU regions. It has also been responsible for being a catalyst for collaborative projects among different stakeholders. For example, in the West Midlands, U.K., Climate-KIC through its Accelerator Entrepreneurship pillar supported Heat Genius to successfully bring to market a smart heating control system of the same name and to become a thriving enterprise.