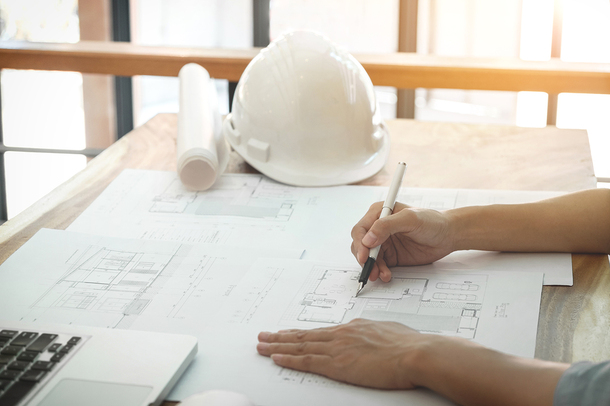 An architecture degree is versatile, and continuing education for architects can open up more options for professionals in this field.
The path to becoming an architect is long. Getting a bachelor's degree in architecture does not make one an architect, although it's good background.
Architects must be licensed in all 50 states, and in order to apply for a license, you must complete several steps. The first is to earn a B.Arch, or bachelor of architecture, from an accredited school. Architectural Record lists the top 10 schools for grad and undergrad programs, which includes Cornell University and the Rhode Island School of Design.
You don't need a master's degree — an M.Arch — to become a licensed architect, but earning one will make you more competitive in your field.
Once you attain your B.Arch or M.Arch, you must complete a three-year internship under the tutelage of licensed architects at an architectural firm. You also must take the National Council of Architectural Registration Boards' Architect Registration Examination. Once you complete the internship and pass the test, you are eligible to apply for licensure.
Architecture Specialization Areas
You may wonder after so many years of study exactly what kind of job you will end up in. After all, architecture is a broad field with many specialties and niches.
Learn.com, an educational resource site, lists three main branches of architecture.
Building architect: This is the position most people think of when they think of architects — sitting at a table drafting blueprints for buildings. These buildings could be residential or commercial, large or small, with $1 million budgets or $100 million budgets.
In this capacity, you may be involved in the design stage, where you come up with ideas and sketch them out; the blueprint stage where you create the precise drawings; or the building stage, where you are frequently at the construction site dealing with problems that come up and making changes when necessary.
Landscape architect: While landscape architects undoubtedly design some residential spaces, most of the work in this field is in commercial and public spaces, with clients that are large corporations or municipalities. The goal of a landscape architect is to create a space that's both functional and beautiful.
These professionals work with a variety of concepts and materials, choosing where to place structures, what to construct hardscapes from and which types of trees and bushes to plant. This calls for some background and experience in horticulture.
Naval architects: Professionals with degrees in this specialty design ships and other watercraft such as aircraft carriers and submarines. They must also be well-versed in the mechanics of diesel engines, as this is a major design component.
This is definitely a niche area where specific skills and training is required, and as such, it tends to pay a little bit more than the other types of architect positions — an average of $93,350, according to the Bureau of Labor Statistics.
But what else can you do with an architecture degree?
In fact, there are numerous career paths you can take with an architecture degree, and many do not even require licensing.
Building Contractor
Some architects really enjoy the physical building stage of a project and working onsite with their hands, and thus pursue a career as building contractors. This allows them to follow their passion — design and creation — while still affording them the opportunity to earn a high salary.
Granted, it will take a number of years before a building contractor becomes established enough to turn a predictable profit, but it may not be as many years as it takes to fulfill the internship and licensing requirements to become an architect.
Further, a career as a building contractor allows you the freedom to run your own company. You can save money, as well, by not having to hire an architect for new constructions — you can just draw the plans yourself!
PDH Academy offers a class in Residential Remodeling and Universal Design.
Urban Planner
Those who work in urban planning help design new planned communities and revitalize run-down areas. This may include planning the construction of new buildings, the tearing down of old buildings, the construction of new roads, and the designing of open spaces.
The area's population must be taken into consideration, and planners must use data to extrapolate increases in numbers of residents and visitors so all can be accommodated. Roads that are too narrow or parking facilities that are always full will frustrate a community, but overly accommodating infrastructure and facilities wastes money, so this guessing game can be a bit of a gamble.
Urban planning is a dynamic field with many opportunities, as urban areas are constantly in flux. It is not out of the realm of possibility to design and plan an urban area that would require updating in 20, 10, or even five years, depending on population growth and other regional factors.
The BLS puts the median salary for urban planners at $70,020, just slightly less than licensed architects at $76,930.
PDH Academy offers a continuing education class for architects in this area — Urban Design for Architects: Space, Place, and Urban Infrastructure.
Restoration Architecture
Many students enter the field of architecture with the goal of designing new, exciting, innovative structures. Restoration architecture is the opposite. In this specialty, you meticulously preserve old, crumbling structures another architect designed long ago.
This is the perfect job for architects who are also history lovers. The gratification the comes in knowing your efforts have essentially brought a building back from the grave is unparalleled. Opportunities in this field are greater in larger cities with higher numbers of surviving historical structures.
So much of today's culture involves throwing out the old in favor of the new. Those who treasure the past and wish to preserve it will find a career in restoration architecture rewarding.
Take a look at PDH's course on Standards for the Treatment of Historic Properties.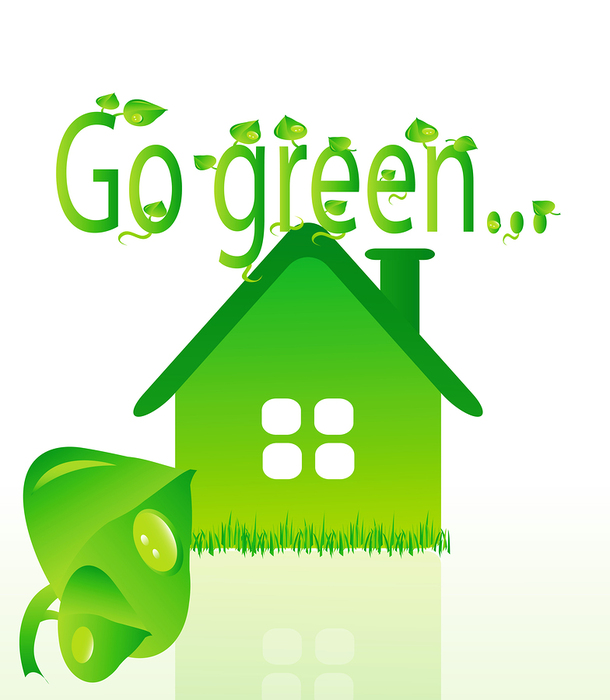 Green Architecture
This type of design, also known as sustainable architecture, focuses on creating structures with minimal effect on the environment.
There are two main concepts to designing a green building — energy efficiency and environmental impact.
The biggest step toward energy efficiency for any building is installing solar panels. This renewable energy source powers your home for free, and it does nothing to harm the environment.
Architects can take energy efficiency into account with new constructions by orienting the building to take advantage of natural light patterns that maximize HVAC usage.
Other small steps you can take to help lower energy usage include using LED lights and installing Energy Star appliances.
Using recycled roofing shingles, reclaimed wood and natural materials such as bamboo, cork, and stone help cut down on environmental impact and waste.
PDH Academy offers many classes in green architecture, such as Sustainable Buildings.
Designer
This is a catchall term that can mean anything from a person who helps you with the feng shui in your home to someone who designs and builds buildings. While a license is needed for most types of architecture, other types of design positions have no such requirement.
For instance, many consumer goods require design, such as clothing, textiles, machinery, tools, furniture, and more. Architecture skills and training can translate well into these fields. Continuing education for architects can provide some of the necessary backgrounds for entering these fields, or it can give you a taste of what they encompass if you are still uncertain and searching.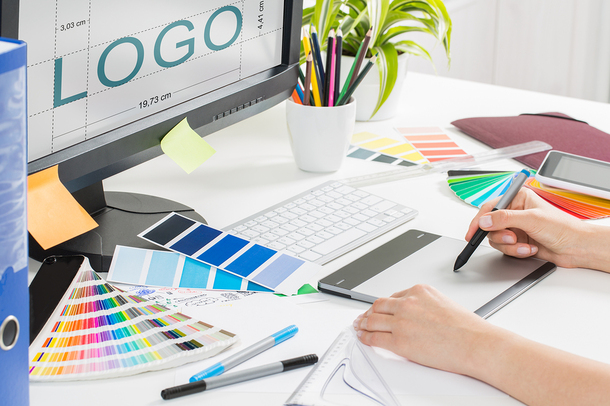 Writing
Writing is a creative pursuit that may suit some architects better than sitting in front of a drafting table with a pencil and a ruler all day. Having a degree or background in architecture allows you to write for a niche audience — architects! Although many architects are not cut out to be writers, if you are, you can parlay your scientific background into an exciting new career.
Architect Magazine lists eight alternative careers for architects, and No. 1 is writing. Others include law, business, and marketing.
Video Game Design/Animation
The 3D modeling and animation programs used in architecture can transfer to the lucrative and exciting animation field. The demand for newer and more realistic video games is never-ending, so skill in this area is in demand. An architecture degree could lend a job-seeker in this field some uncommon legitimacy.
Expertise in this animation can also be a good background for a job in the movie industry. Each film needs hundreds of animators, and getting a job at a big studio could be the break you're looking for.
Continuing education for architects can help you keep your options open as an architect. Even if you're sure now that you want to be a building architect, you could change your mind a few years down the road.
According to Arch Daily, 40 percent of graduates with degrees in architecture work outside of the profession. So it doesn't matter where you start, or even where you end up, only that you are aware of the scope of what you can do with your background.
PDH Academy has a broad range of courses for architects across a wide variety of topics, including acoustics, disaster-resistant construction, LEED, remodeling, ethics, and more.