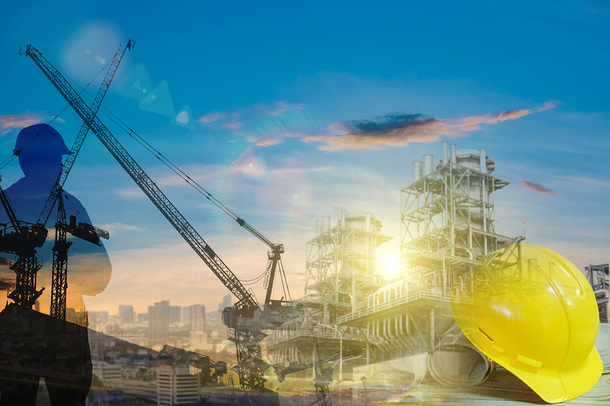 American politics might be shifting away from climate change awareness for the moment, but architects and consumers are still moving toward it. The overwhelming majority of scientists say the earth's average surface temperature is rising.
Most agree that humans are likely responsible. If humans play a role in warming trends, then humans can take action to prevent future harm.
The AIA opposes America's recent withdrawal from the Paris Climate Accord. As a working architect, you can continue to help protect the planet for future generations. Continuing education courses for architects on sustainable buildings, energy conservation, and green building help you do your part.
Most Climate Scientists Believe Humans Cause Global Warming Trends
According to NASA, at least 97 percent of "actively publishing climate scientists" believe humans are responsible for warming trends that span the past 100 years.
These are just two of many statements.
The Effects of Climate Change are Here and Growing
Depending on whom you ask, climate change isn't real at all. Some believe it's a normal Earth cycle, or it's the result of controllable human activities. NASA  says it has far-reaching effects.
Rising surface temperatures vary because the natural climate naturally varies.
Growing seasons have increased since the 1980s.
Precipitation has increased.
Droughts and heat waves have increased.
Severe weather events such as hurricanes have intensified and they occur more often.
Sea level has risen.
These effects will continue, say the experts, in response to a rising average temperature. They will affect different parts of the country in different ways, creating infrastructure challenges, threats to human safety and underscoring the need for updated building codes to help protect people and the environment.
In the Northeast, says NASA, heat waves and heavy downpours could permanently change infrastructure, agriculture and the general way of life.
The Northwest see a rising sea level, erosion, increased ocean acidity, wildfires and threats to infrastructure, forestry and wildlife. Erosion can also affect existing property boundaries, bringing land surveyors into the picture.
In the Southeast, the rising sea level and oppressive heat affect energy consumption, agriculture, health, the availability of fresh water and more.
The Midwest experiences heat waves, downpours, flooding, infrastructure risks, and it's putting the Great Lakes at risk.
The Southwest contends with intensified heat, drought, insect infestations, wildfires, shrinking water supplies, flooding, erosion and many other challenges.
Architects, Clients and Business People Want a Smaller Carbon Footprint
Although America officially exited the Paris Climate Accord, that hasn't affected the desire Americans have for cleaner, safer homes, commercial properties, and infrastructure. In fact, the AIA said in a June 1, 2016 press release that regardless of the official political stance of the United States, the "AIA will not retreat from its long-established efforts to conserve energy," use renewable resources and "lead in efforts" to minimize harmful pollution.
The AIA has long supported and promoted the health of the environment and has remained committed to preventing harm wherever possible.
The Obama administration required America to reduce carbon emissions by 26 percent by 2025, says Forbes.   After the new administration left the climate agreement, business leaders across the country severed ties with Washington.
Elon Musk, CEO of Tesla and SpaceX, left the presidential councils.
Robert Iger, Disney CEO, broke from the administration's economic council.
GE CEO, Jeff Immelt, publicly stated his disappointment with the decision to leave the agreement.
Lloyd Blankfein of Goldman Sachs called the move a "setback for the environment" as well as a setback for American leadership and world position.
Although there has been an extreme rollback of regulations designed to minimize harm to the Earth, the attitudes and preferences of architect clients endure. So do green building continuing education courses for architects. Climate change didn't stop when the American government broke its promise to the world. American architects still need the right education and dedication to reducing pollution.
Continuing Education for Architects Keeps You On Top of Your Green Game
If you're an AIA member, you're already committed to protecting the environment. But every licensed architect needs continuing education courses to keep licensing in force. And green-centric professional development is available for anyone.
PDH Academy offers several courses that align with your desire to keep America's promise to reduce greenhouse gases and protect clients against the effects of climate change. Here are just a few courses that you can choose from.
AIAPDH119 Taking Shelter from the Storm: Building a Safe Room
AIAPDH121 Sustainable Buildings
AIAPDH102 Green Roofs
AIAPDH103 Building Envelope Impact on HVAC Use
AIAPDH123 Green Building Guidelines for New Home Construction
AIAPDH114 Summary Report on Building Performance: Hurricane Katrina
AIAPDH115 Protecting Building Utilities from Floods
AIAPDH150 Carbon Footprint for Buildings Part I
You can also choose from LEED-focused continuing education courses.
The United States might have a wobbly political stance where climate change is concerned. But at the ground level where real work gets done, architects and their clients still have the power to effect positive changes.
In time, the U.S. stance on global warming will probably change to realign with the rest of the world. Until then, the AIA and many of your clients look to you for smarter, healthier building designs and materials that have the least possible effect on a climate that's getting warmer every day.
When your professional development hours are due, look to PDH Academy for convenient courses that you can complete online. Check out all of our courses for architects today.