CPAs aren't usually known for their marketing chops. Numbers are your game, but marketing keeps clients coming through the door. Unfortunately, without the right skills, your messaging could fall flat.
What's an accountant to do? It's simple, really. Marketing isn't inherently hard, it's just different from your usual work. Here are several tips for working the right platforms to get the attention and new clients that you need.
Strengthen Your LinkedIn Profile
LinkedIn is the professional social media platform. If you don't have a profile, get one. If you do but it's sad and neglected, it's time to spruce it up.
Jetpack Workflow says your picture is important. You need a professional looking headshot. That helps instill more trust than a snapshot taken on vacation. A bad pic can tarnish your reputation, they say.
While you're there, join accounting-centric LinkedIn groups and start making connections. Write posts, run ads and use all of the tools at your disposal. LinkedIn is mostly free and ads aren't terribly expensive. It's a great marketing tool that you should update frequently.
Branch Out to Facebook (Really)
You probably use Facebook to chat with friends and maybe share a few vacation photos. Did you know that the world's most popular social media platform is also an important marketing tool?
Facebook isn't a business platform, but that's the whole point. Marketing should reach prospective clients where they spend time. Chances are, they use Facebook at least as much as you do, if not more.
Here's how Jetpack Marketing recommends getting off the ground
Open a business Facebook page
Spend a little on targeted ads
Connect with other accounting professionals
Send invites to friends and ask for likes and referrals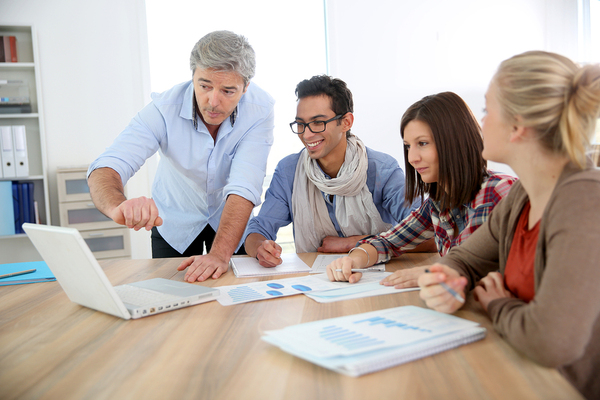 Maximize Your Blog Content
Are you blogging? If not, why not? Blogs are the bread and butter of digital inbound marketing. They're your place to shine as a professional accountant and help clients in the process. With a Call to Action or CTA on every post, you can offer your audience a direct link from the post to the website landing page of your choice.
Xero says an accounting blog can do this and more:
Stay connected with your clients
Help prospective accounting clients find you
Build your personal brand and that of the firm
Illustrate expertise
Increase search rankings
Support social media efforts
Continually drive traffic through the sales funnel to buy your services
The best part is that blogs are free. You can weave one into your existing website and layer on the content. Take turns around the office writing blog posts, giving different people a chance to share their knowledge and strut their accounting stuff. The more you blog, the better your results will be. If you're not sure where to begin, check out Sage Accountants Blog for a primer.
Marketing doesn't have to be challenging or a chore. With little or no investment and a plan, you can increase your web presence, build your reputation and help more prospects find their way to your door.
Know what else is simple and hassle free? CPA continuing education. When it's time to earn more credit hours, check out PDH Academy's CPA approved courses.