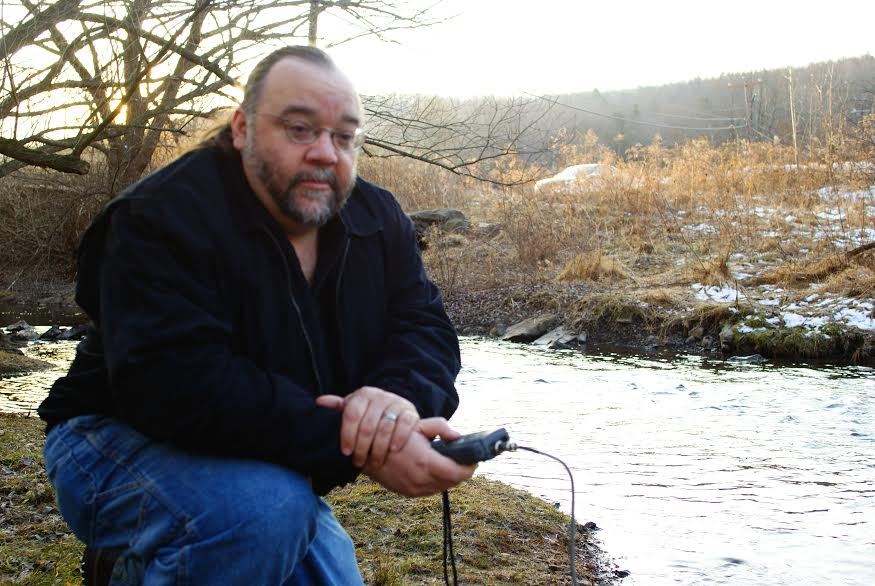 When it's time to evaluate soil or manage wastewater at a job site, you'll want to call in an expert like Brian F. Oram, professional geologist and owner of B.F. Environmental Consultants. Inc., which offers geological soils and hydrogeological environmental consulting services.
We recently checked in with Brian to learn more about the type of work he does and how he works with professionals in the construction industry. Here's what the had to say:
Tell us about B.F. Environmental Consultants. What services do you offer? Who should be using them?
B.F. Environmental Consultants, based in northeastern Pennsylvania and the Poconos region, has been providing professional geological soils and hydrogeological environmental consulting services since 1985. The company specializes in the following areas: hydrogeological and wastewater evaluations for siting land-based wastewater disposal systems; soils consulting (soil scientists), environmental monitoring, overseeing the siting, exploration, and development of community/commercial water supply sources; environmental training/professional training courses, and other environmental services.
What types of educational opportunities do you offer? Who should consider taking one of your courses or workshops?
Through partnerships with online educators, we facilitate continuing education courses for licensed professionals, including engineers, geologists, surveyors, architects, other professions, multiple trades, and self-help courses. We specifically conduct training courses on topics related to natural gas development, baseline water quality sampling, hydric soils, soil science, geology, water and wastewater treatment operators, sewage enforcement officers, and applied engineering. For most of our training programs, we partner with Wilkes University or other national organizations.
When do folks in the construction industry (architects, engineers, contractors, etc.) typically enlist you to offer your expertise to a project?
This is the core of our business. In many cases, we are the consultant's consultant. Commonly, we will work during the pre-construction or planning phase; and if we come in during the construction phase, it is because there is a problem.
What are the most common types of problems or issues you uncover when working with those in construction?
I think the biggest issue has been construction management, maintaining the environmental protocols and maintaining a safe work place.
The other issue is getting engineers and construction management companies to realize that you can not strip off the topsoil, put it in a big pile that is 5 to 40 feet high to preserve the soil, and believe the soil will be OK and the same as it was after being in the pile for a few months or more. Soils are a living organism – not dirt!
From your perspective as an environmental scientist, how do you think the construction industry should evolve to be better stewards to the environment?
I think the industry and professionals are acting as environmental stewards while trying to maintain the balance between having a cost-effective project and minimizing the environmental impact. In many cases, we use industry best practices that exceed regulatory standards; and during the pre-construction period, we develop practices and concepts to minimize adverse impacts to the environment and community. It is about balance.
What construction industry practices do you think are the most damaging to the environment today?
The most dangerous construction practices are the old practices that have left us with significant legacy issues. This includes combined sewer overflows, unregulated or controlled discharges of storm water, improper use and disposal of pharmaceutical chemicals, and forgetting water is never a waste, but always a resource.
Can you share some examples of the common types of projects you work on?
Developing potable water systems in rural areas.
Developing storm water management systems that include groundwater recharge and water reuse.
Working on large volume wastewater management systems that include groundwater recharge, landscape irrigation and water reuse.
Public education and outreach through our education portal to citizens – http://www.water-research.net
Working with the Keystone Clean Water Team – public outreach on water issues –www.carbonwaters.org and www.pacleanwater.org
What news or trends are you following closely in your field today? Why do they interest you?
The current trends that I think are interesting are as follows:
1. Water reuse using a combination of third pipe for flushing toilets, industrial uses, irrigation and groundwater recharge.
2. Linking urban development and land development with agriculture – some of the proposed or existing regulations create standards that really can not be met; but if we can use site-specific design and Best Management Practices, we may be able to make up the difference by assisting farmers with implementing programs on their farms. This could be done without the threat of an additional regulatory burden or a taking.
3. Regulatory climate – many of the proposed regulations do not make much sense and are not attainable.
4. Oil and gas development in the United States could help us to change our economy and develop the resources to update the energy distribution grid, reduce waste and conduct the necessary research to make solar, wind and other renewable options more cost-effective.
5. The most negative trend is that the country is more divided on a number of issues and there are some significant threats across the world.
Check out our courses.