In our current economy, companies are trying to do more with less. Every team member – even those who don't routinely interface with external customers – is asked to contribute directly to the bottom line.
For many, including occupations like architecture and engineering, this means being good at the technical aspect of our work is no longer good enough; a whole new set of career skills are required.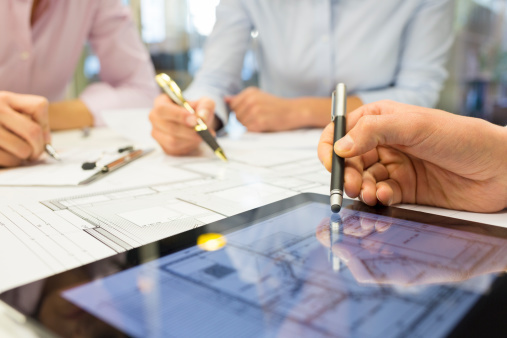 Here are the top five:
Communication
At one point, we engineers left communication largely up to the marketing and communication majors. We just did our job; the business types made us look good.
In today's economy, however, the ability to communicate concisely is required of just about everyone. From the newest intern to the CEO – in verbal and written form – we must be able to articulate the challenges in front of us, describe the impact on our project and recommended a solution.
Otherwise, it may prove difficult to rally the support needed to take our work – and careers – to the next level.
Ambassadorship
Simply doing your job is not enough to build a great career. Today, those who are extraordinarily successful often find themselves serving as unabashed ambassadors for their team, product or company.
These ambassadors are easy to spot: Whether online or face-to-face, they wear their passion on their sleeves; they exude humble confidence when challenged by an unhappy customer, internal or external. They are almost always the go-to person on the team, the ones other team members respect – and count on – most.
The quickest way to build an amazing career: Become a brand ambassador.
Leading Without Permission
As we leave Industrial Age best practices behind, the norm is becoming small, nimble teams capable of quickly solving a problem, developing a new product or exceeding customer expectations.
In these flat teams ("flat" meaning little or no chain of command), we must be able to get the right people in the right room at the right time. To do that, especially in some old-school firms, requires the ability to lead, even without a title or permission.
In today's business world, everyone is a leader.
Enthusiasm for Business Technology
With so many organizations needing to do more with less, knowing your way around an internal social media site, graphic design programs and perhaps a CRM has never been more in demand.
Perhaps just as important: a grasp of mobile and open source technologies, analytics, crowdsourcing and the practical use of big data. Those with these skills will thrive; those without will be pigeon-holed as "just an engineer."
Insatiable Curiosity
Those small, nimble teams that work in a collaborative manner without formal leadership are occasionally going to run into a knowledge barrier. They – despite all their collective genius – are going to discover what they don't yet know.
When that happens, the insatiably curious – rather than saying, "It's not in my job description" – will reach out on Google, Khan Academy, MOOCs, to mentors, their personal networks, Coursera and myriad other resources to learn, grow – and ultimately contribute.
True: No one in your engineering classes told you these skills would someday become important. But in the Social Age, there are many aspects of the workplace that are much different than in the Industrial Age of the past. In order to thrive in this new business climate, we must embrace these changes.
Start slow. Learn as you grow. Deliberately seek out mentors already good at each of these skills. And you'll find the change – and these new skills – will serve you well.
Mark Babbitt is CEO of YouTern, a talent community that Forbes has twice named a "Top Website for Your Career," and serves as President of Switch and Shift, a site that champions social leadership. Mark is also the co-author of the Amazon Best Seller, A World Gone Social: How Business Must Adapt to Survive with Ted Coiné (AMACOM, September 2014).