Engineering continuing education classes have long been a requirement for licensing in many states. However, now it's not enough to simply fulfill requirements if you want to get ahead in your field.
Engineering is a competitive industry. According to typesofengineeringdegrees.org, the engineering field continues to grow, and students today can obtain one of 40 types of engineering degrees.
At one time, engineering concentrations could be divided into four basic categories: mechanical, chemical, civil, and electrical. But now there are two more categories — management and geotechnical. There are sometimes dozens of subcategories for each category, and the possibilities for specialties sometimes seem limitless.
Engineering Continuing Education Benefits
As most engineers and engineering students know, the profession is considered a fairly high-paying field. The more education and training you have, however, the higher the pay. Even though some types of engineering jobs require only a bachelor's degree, many require or prefer a master's degree.
The good news is, if you get an engineering job with a bachelor's degree, your company might pay your tuition for you to return to school to earn your master's degree. It can be a challenge, however, to balance the responsibilities of full-time work and school.
Even after you earn an advanced degree, engineering is such a dynamic field that it is necessary to always keep learning. One of the best ways to accomplish this is through continuing education classes.
Skills and Knowledge Are Easily Transferable
Staying current on industry changes is not only helpful, it's necessary to gain a competitive edge. Moreover, undertaking continuing education classes outside of your area of expertise can provide you with important skills and training to make you more marketable in a wider field.
Not only will this type of engineering continuing education make you more suitable for more projects and promotions, it can prepare you for a career change. With all the different types of engineering specialties, foraying from one into another can be a natural progression. This can broaden your scope as an engineer, or it can allow you to change the direction of your career.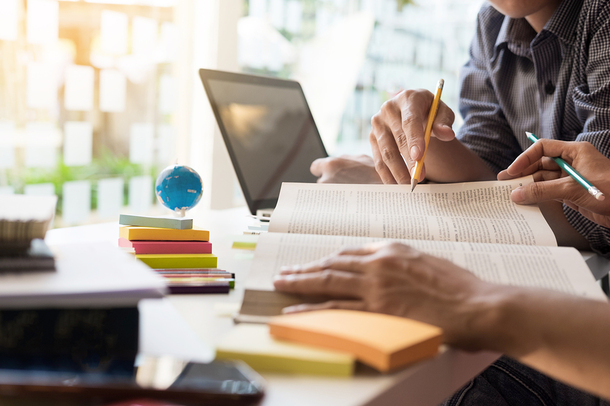 These changes often come with a higher salary or more responsibility. Companies strive to retain employees with more skills and reward them accordingly. Additionally, having the extra skills makes engineers more marketable to other firms, should finding other employment become necessary.
More Education, More Solutions
Engineer continuing education also helps workers bring more creativity to projects. Having another skill set is valuable in itself, but sometimes the sum of the parts is greater than the whole. Comingling a variety of skills can produce unique ideas and solutions.
At PDH Academy, we offer a wide variety of continuing education classes for engineers. Many of the topics are useful and of interest across many specialties. Some of our courses are:
Design of Commercial Buildings to Mitigate Terrorist Attacks
Energy Performance of LEED for New Construction Buildings
ADA Standards for Accessible Design
Peruse the list of PDH approved courses, and start your engineering continuing education classes today.