Continuing education for professional engineers is more than just a requirement for licensing in many areas; it is also an important brick on the path to success.
Being a professional means being an expert in your field. Everyone wants to get the highest return for the money they spend on products and services, so they want the person or company that will do the best job. Those with more education and experience are naturally considered more valuable.
It's not easy to become an engineer. It takes years of hard work to earn a degree, and even more years to attain an advanced degree. That's just the beginning.
Professional Engineers Work in an Ever-Changing Field
Engineering is a dynamic field. Although the core principals of math and science remain unchanged, new developments occur daily, if not hourly. Fewer fields advance as quickly today as technology, systems, and manufacturing. It's critical to keep up with the changes in order to stay at the top of your game. You need a plan; you can't just put "continue education" on your to-do list and get around to it at your leisure.
How should you organize your time to fit in continuing education, and what strategies for learning work best to achieve success in the professional engineering field?
1. Know your specialty. 
Engineering has many different areas of concentration, namely: chemical, civil, electrical, mechanical, and interdisciplinary. Likely your degree is in one of these areas, and your focus may be in a subcategory in one of these areas, such as vehicle, electronic, or aerospace engineering.
Regardless of your specialty, being well-versed in the core concepts is a necessity, and the learning doesn't stop when you earn your degree. Continuing education is helpful not just to keep your license, but also to keep up with changes in your focus area. Your place of employment might have you working on projects that keep you building skills and experience in particular areas, but you may get little chance to focus on other aspects of your field.
Keeping current on any new developments in your area of concentration is critical to your success in the engineering field. The easiest way to stay informed is through continuing education.
2. Join and participate in the appropriate professional associations.
Notice how we say join and participate. Joining is the easy part. Going to the functions is what takes effort. Granted, networking comes easier to some than to others, but it is an essential part of professional growth. Workers rarely stay at the same company for long stretches anymore, so it's unrealistic to think that your whole professional world is contained in the four walls of your company's office.
You must get outside and meet others in the industry. Even if you are, at your core, an introvert, you can still make important connections at these functions. They are not all cocktail parties with small groups of people who already know each other engaged in idle chitchat. Most meetings include speakers, seminars, presentations or other events that help get people together and talking. It's not possible to attend without sitting next to someone.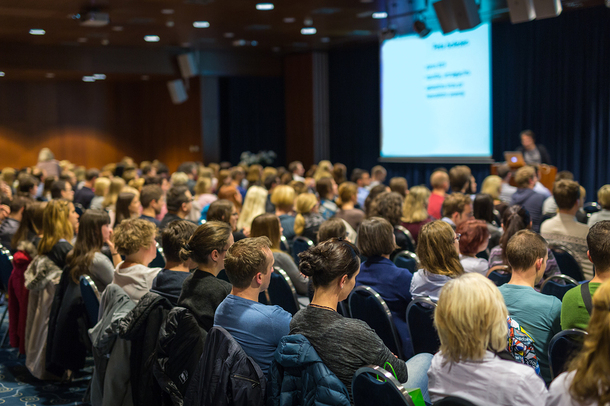 Even if you don't strike up conversations right away, attending events helps enormously on keeping you current — and even ahead — on industry trends and developments. This can be an invaluable asset to your current, or your next, workplace.
As a new member, you can benefit from forming new alliances and friendships with more established members. Your opportunities only grow at larger gatherings that include members from farther-flung geographic locations, since you can broaden your circle of friends and acquaintances in the field.
Once you have been a member of a professional association for a number of years, you will be able to contribute to your field even more. You may decide to accept a position of leadership in the organization and have the opportunity to influence the direction it takes and its mission. In fact, some associations have levels that start with student memberships and increase in importance and responsibility as members rise into the senior ranks.
3. Get a mentor.
A good mentor is useful in most any area of your life, be it professional, personal, or recreational. If you are new to the field of engineering, you can reap immeasurable benefits by finding the right mentor.
Sometimes you will get good mentoring at your job. An engineer who has worked in the business for many years and at different companies will have a wealth of experiences from which you can benefit.
An older employee might take a younger one under their wing and help school them along on their way to professional success, but sometimes the new engineer has to take the first step. Not all older people automatically dish out helpful advice to younger ones, even if it sometimes seems that way.
If you identify an experienced worker at your company you think you can learn from, make an effort to build a relationship. Knock on their door and ask if you can come in and get advice or help with a project. Ask them what they are working on, and if they mention any challenges, ask them how they dealt with them.
Eventually, this relationship could grow into a friendship that transcends the walls of your company. When you — or they — move on, staying in touch will help you keep learning, and it also keeps you connected to an important industry professional.
If you are at a small company, or one without a good mentor candidate, don't worry; you can still find one. Good places to look include industry groups and associations or conventions or other gatherings. Sometimes these connections are even more helpful, because they give you leverage outside of your company, and because their functions are, by nature, more social than a workplace environment.
It can be nerve-wracking or uncomfortable to start a conversation with a stranger, but when you are focused on finding a mentor, it's easy. Make up a list of questions ahead of time, and when you identify potential candidates, approach them with a prepared query. If you like the answer you get, move on to another question. It's almost like an interview process, and in the end, you can choose the mentor (or mentors) that you think would best serve you.
4. Pursue continuing education.
This is critically important throughout your career. No one in any industry grows by doing their job in a vacuum, and least of all engineering. This is a given in the field, which is why continuing education is a requirement in many areas. Additionally, continuing education is necessary for safety and security.
Engineering is unusual in that it is a scientific field that sometimes does not require a license. In fact, many can enter the engineering world with only a bachelor's degree. However, studies show that an advanced degree or a license or certification translates to a higher salary for engineers.
Engineering.com warns its readers: Evolve or Else. When you decide where and how to pursue continuing education, engineering.com recommends you consider three important factors:
how relevant the information is to your specialty
whether the class is advanced enough (or too advanced) for your stage of development
the school's and teacher's qualifications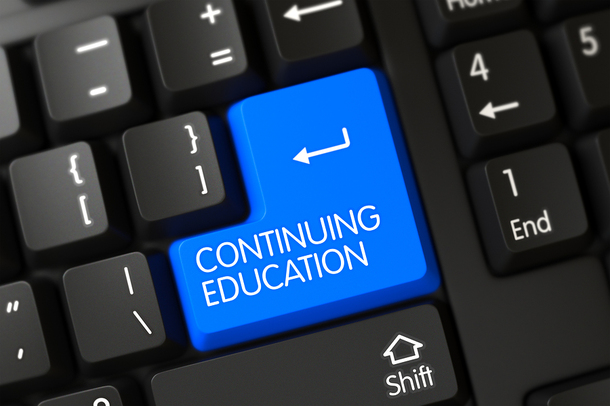 Here at PDH Academy, there are dozens of professional engineer continuing education classes available in many specialty areas, including electrical engineering, environmental engineering, and working with LEED specifications.
You can preview each course before you enroll, so you can judge the level and depth of the material covered to see whether the course is a good fit for you.
All PDH course materials are created and prepared by licensed professionals who are experts on the subject matter at hand, and all the materials are constantly updated and revised to reflect any industry changes. PDH courses help engineers fulfill state licensing requirements, but they also help them stay current on industry topics so they can remain at the forefront of their fields.
One of the best parts of the continuing education program at PDH Academy is that it is online. Although it is recommended that you get out into the engineering world and meet your fellow professionals, the reality of attending a traditional class in a predetermined location can be challenging for working adults.
If you miss an industry association meeting because you had a big project due or a personal commitment, no harm is done. However, missing in-person classroom instruction results in a waste of time and money. With an online course, you don't have to worry. You can watch the lectures and read the material at any time that is convenient for you. You can opt for traditional books or just download the PDFs online to access the material. You can also preview the course and even the exam to make sure it is right for you before registering.
Check out our list of approved courses, or contact PDH Academy today for more information.