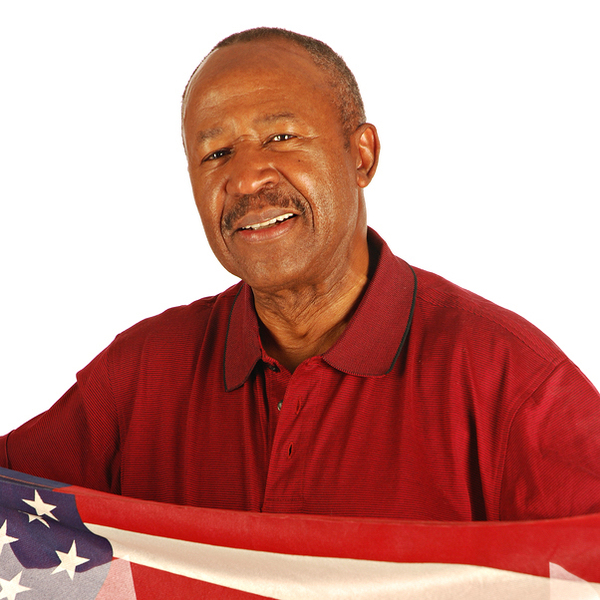 Veterans are one of the most overlooked groups of Americans in need of a safe, comfortable and secure place to live. Los Angeles has the highest number of homeless, disabled veterans in America. Now, there is veterans affordable housing that's really a home. It's a place where someone always has the back of these national heroes.
The Six, winner of Institute Honor Awards for Architecture 2017, gets its name from the military term, "I've got your six." It means, "I've got your back." In LA, homeless vets can now reconnect with the same spirit in a place they can truly call home.
The Six is Smart, Forward-Thinking Housing 
The airy, white building diverts from typical utilitarian affordable housing and shelter-type living arrangements in nearly every way. The overarching theme, however, includes smart design and capitalizing on the merits of the physical location while mitigating the downsides.
Housing Finance says it has received LEED Platinum certification for its use of solar thermal panels, low-flow fixtures, Energy Star appliances, and environmentally-sound building materials.
Outdoor Relaxing Space is Available on Multiple Levels
The Six offers wide-open and airy levels for relaxing and socializing on balconies, the rooftop, the middle level and ground level courtyard. Architect magazine says the green roof features an edible garden and public patio where residents can view the whole city.
At the mid-level and public courtyard, residents can enjoy breezes and ample natural light with protection against harsh sunlight. In fact, the building orientation and design elements were created to make life at The Six as enjoyable and comfortable as possible. That includes a sense of security against the street, which is why courtyards and other outdoor features are only accessible from inside the building.
Good Building Design Fosters a Sense of Health, Community, and Home
The interior of The Six is bright and airy. High ceilings give a spacious look and feel to the common areas and ample windows take advantage of an abundance of natural light. Strategic cross ventilation avenues reduce the reliance on air conditioning and keep fresh air pouring through. At night, when LA temperatures can dip significantly, concrete floors act as a heat sink.
Architects, Brooks + Scarpa, wanted an environment that gave residents the privacy and protection they needed to feel secure combined with a community-centric design that enabled socialization without forcing it. Angela Brooks told Fast Company that The Six represents a greater social responsibility.
"It's this idea that good design is a basic civil right and everyone deserves good design. This idea that we would put people in a building that's badly designed is un-American. People have a right to live in a place that lifts their spirits, especially Veterans."
Housing for the homeless doesn't need to be boxy, ugly or an afterthought. The Six is evidence of that. This intricately planned community is built around the health, welfare, and security of some of America's most vulnerable citizens. The Six has their back.
PDH Academy has your back, as well. We offer convenient continuing education courses available online or correspondence style, and we report credits to the AIA on your behalf. When your next learning unit requirements are due, check out our courses for architects.