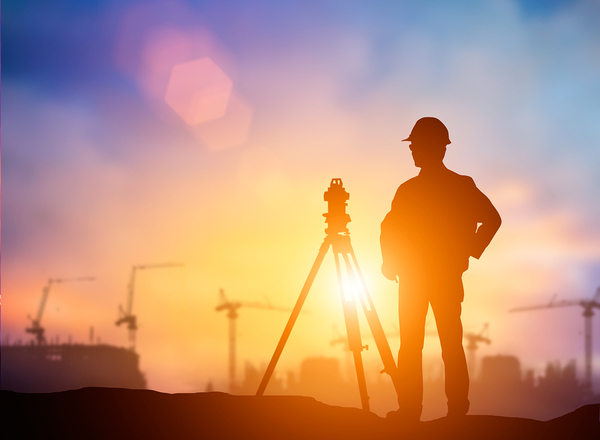 The coming Trump administration plans to overhaul America's infrastructure through private investments. It's a "revenue-neutral" proposal that's intended to lighten the government investment load, speed up projects and provide more jobs for American workers. But can he swing it?
Experts are on both sides of the aisle. Some say private investments are the only way to shake loose the backlog of critical infrastructure projects and get them moving forward. And some believe that Trump's plan could severely burden certain American taxpayers in the long run.
Here's how his plan looks from cruising altitude.
Trump approaches infrastructure as bridges, roads, water distribution and pipelines.
Private investors could close the government investment gap and get projects moving, but Americans who use the infrastructure could pay higher rates, fees and tolls indefinitely
Poorer communities could lose if private investors focus on higher returns from high-income communities
Trump's View of American Infrastructure
The architect's definition of infrastructure and that of Donald Trump differs a bit. Elizabeth Evitts Dickinson for Architect Magazine says his plan includes surface roads, pipelines, water distribution and bridges. But public spaces haven't merited a mention, at least not yet.
That's a concern for architects and communities. Although there's no doubt that what matters to Trump also matters to Americans, it stops short of improving areas such as schools and public libraries.
Dickinson says the AIA has lobbied for a broader interpretation of infrastructure. As for whether or not Trump's team will embrace it or reject it, only time will tell. The Economist agrees with the POTUS-elect that American airports are in terrible shape. Maybe that's a start.
How Americans Will Pay for It
Trump's plan for financing infrastructure improvements starts off clean with private investors taking the reins. With finance rates so low, that move could jump-start backlogged projects. But how will investors get a return? That's where the waters get a bit murky.
Marc Joffe writes for the Fiscal Times that while the government erroneously calls federal funding for infrastructure "an investment." In the real world outside politics, investors will expect a financial return. Tolls are the most logical way to guarantee both a return and the infrastructure upkeep that users will demand.
But what about Trump's clean water and pipeline proposals? Dickinson says Trump's plan, which offers tax credits to investors, relies on user tolls and fees plus tax revenue from worker wages and from the private companies doing the work. But unless those companies and workers are currently off the American tax grid, his plan only shifts tax revenue, it doesn't create anything new.
Poorer Communities Could Lose
The big losers in Trump's infrastructure plan could turn out to be the ones who need the most help. Investors naturally want the highest return on investment. Where are they more likely to find it? Wealthier communities are better able to pay higher taxes, more fees and use toll roads.
Kevin Degood, Director of Infrastructure Policy at the Center for American Progress, writes at MarketWatch that projects generating the least revenue are omitted.
"Under the Trump plan, projects like these would be left out. For this same reason, Trump's plan leaves behind rural communities and smaller cities facing economic hardship."
Degood believes that a serious plan must include financial and job incentives for companies that concentrate on the neediest communities.
Donald Trump is right about the American infrastructure. Roads, bridges, clean water and pipelines need improvement and long-term maintenance. But the editorial board at the New York Times says there's a "fatal flaw."
His plan would cut existing infrastructure funding to obtain new infrastructure funding.
"The budget category he would cut . . . comprises programs to maintain critical infrastructure, including harbors, dams, and waterways. He has proposed, in effect, to cut spending on infrastructure as part of his plan to borrow for spending on infrastructure."
Dickinson reminds that the built environment can't be ignored. And neither can the communities who could suffer under the new plan. Architects have a voice in the proposed infrastructure changes for America. And it will soon be time to use it.
PDH Academy supports architect efforts toward a stronger and better world. And continuing education keeps you in the game. Get your courses for architects and stay on top of the changes yet to come.