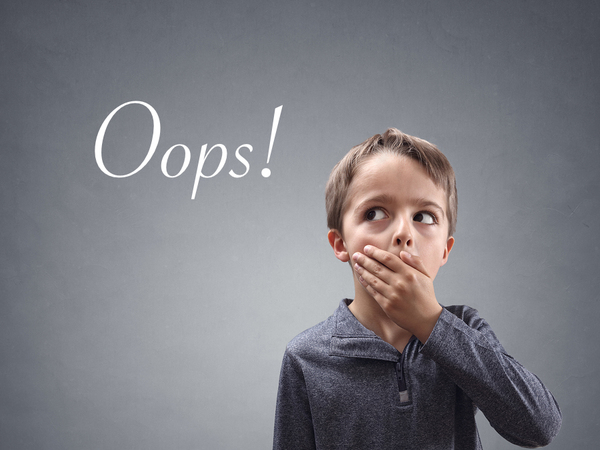 If you're the forgetful type, continuing education credit requirement deadline might creep up or pass on by. Or maybe you're thinking about taking a break from architecture, and wondering how to handle continuing education credits in the meantime.
Every architect knows the importance of continuing education. It's an integral part of being an architect. But what happens to licensing, association memberships and LEED professional status if CE credit requirements lapse?
Don't worry. It's not the end of the world. Here's how you can get back on track.
Make the Call As Soon as Possible
Lapsed LUs don't fly under the radar. If you're missing required credits, you might temporarily lose your memberships and perhaps your license. But that doesn't have to be a permanent situation.
As soon as you can, make the call to the appropriate state licensing agency, association or both. They'll explain your options for reinstatement.
For AIA membership information, you have two options for reaching out.
Call (800) 242-3837, option #2
Email infocentral@aia.org
Information about your LEED professional status is available at:
Inside the U.S. (800) 795-1747
Outside the U.S. (202) 742-3792
Get the Credits You Need
Reaching out is only step one. Next, you'll need to get up to speed with the LUs required by the association or licensing board. State agencies may vary. But for AIA membership, you'll have a set number of credits to get reinstatement approval. For example, the AIA Pasadena and Foothill chapter requires lapsed members to earn and report 9 new LUs.
The usual continuing education routes usually apply. If you attend a live event, such as a conference, you can report the related credits that you earn there. You can also take approved online continuing education courses or participate in self-study.
Pay the Reinstatement Fees
Fees will vary depending on which reinstatement you're working toward. Licensing might require a penalty plus your usual licensing fee. Association memberships might require the same, and all fees are likely to vary from one state to another.
LEED credential maintenance standard renewal costs $85. For LEED reinstatement, you'll be required to start the process from the beginning, which includes application, registration, re-testing and all of the related fees.
Getting Continuing Education Credits in a Hurry
If time is of the essence, you'll need quick access to approved continuing education courses. PDH Academy has everything that you need to get back in the game fast. And that includes some state-specific courses as well as special focus courses for LEED certification.
All of our courses are AIA-approved. Even better, we submit the hours earned to AIA on your behalf. We have numerous architect CE courses on a wide range of topics that you can pick up individually. Or go with a bundle of courses and save a little money. Study and test online, or request a booklet and study correspondence style. It's your choice.
If time slipped up on you, or if you've taken a break from architecture, acquiring the necessary LUs is imperative for getting back in the game.
Check with your state licensing board, AIA, LEED and any other organization that requires continuing education to find out where you stand. Then come to PDH Academy and get the courses you need, hassle free.