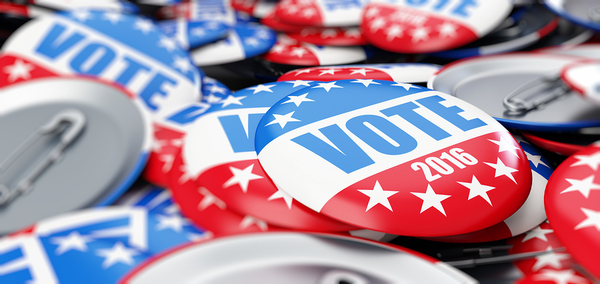 The only way you couldn't know that this is an election year is if you'd been in a sensory deprivation chamber. In some ways, that might be more pleasant than watching the news. Nevertheless, the election is coming in a few short months. If you haven't yet made your decision, here's how each candidate measures up against issues that matter to the AIA and you.
Energy
AIA: The organization supports government measures to encourage conservation and sustainability, incentives to develop clean energy alternatives and reduce waste in the built environment.
Clinton: HRS has maintained a pro-energy efficiency, pro-conservation platform. She believes that natural gas could be a bridge fuel away from coal, and improved fuel efficiency.
Trump: He believes that oil is the "lifeblood" of America and American jobs, and favors fracking. His plan would challenge the authority of OPEC, and he supports the Keystone pipeline.
Infrastructure
AIA: Initiatives and proposals that tackle the problem of rebuilding the nation's infrastructure get the AIA's support. The organization believes that an investment today will pay off in better efficiency, economic growth and society benefits for generations.
Clinton: Hillary wants to increase infrastructure federal funding by $275 billion, and allocate $25 billion in a national infrastructure bank that could issue loans.
Trump: Mr. Trump strongly supports investing in America's infrastructure and suggests that inadequate infrastructure costs Americans about $200 billion annually.
International Trade
AIA: Working and collaborating abroad is important for architects. The organization supports excellence in international practice and procurement of services.
Clinton: HRS opposes the Trans-Pacific Partnership Trade Agreement (TPP), but maintains that international trade is still important.
Trump: He objects to negotiations to conclude the TPP, and states that China and Japan "took advantage" of the U.S. Trump favors tariffs on some imports, and has stated that free trade is a disaster for Americans. He also believes that China is guilty of currency manipulation, and believes that all overseas corporate income should be taxes at a one-time 10 percent rate.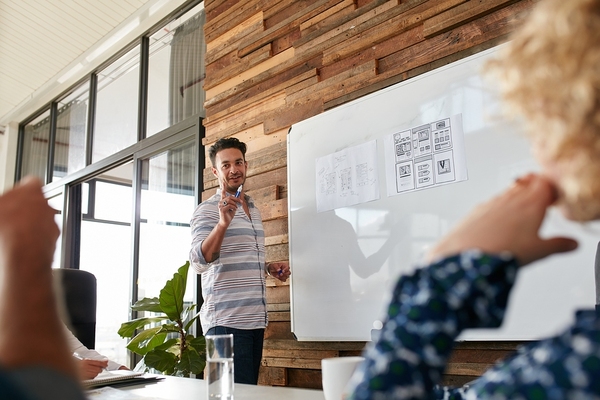 Small Business
AIA: Architects are classic small business professionals. The AIA supports policies that help sell businesses grow and thrive, especially tax code reform to protect S corps from paying the higher C corp rate.
Clinton: HRS has said that she wants to be a "small business president." She favors plans that minimize obstacles that arise when starting a small business, lower tax compliance costs and encourage new markets. She also supports raising the minimum wage.
Trump: Trump intends to group small and large businesses together for tax purposes, imposing a 15-percent top rate for all. This includes sole proprietorships, S-Corps and partnerships. He also wants to levy a reasonable cap on business interest expense deductions.
Student Debt
AIA: Lucky is the architect who isn't carrying student loan debt. The AIA actively supports debt relief for architects who work pro bono in distressed communities.
Clinton: She introduced the New College Compact, which aims to make college more accessible for everyone. She is also in favor of refinancing student loan debt and other measures to reduce the burden of financial aid debt.
Trump: Trump has not given any firm indication about his stance on student debt. He has stated that he thinks the government shouldn't make money off education.
Taxes
AIA: Fair, predictable tax laws that promote economic growth get the AIA's support. That's especially true of the 179D Energy Efficient Commercial Building Deduction that offers incentives for energy efficient construction, creates jobs and offers other benefits.
Clinton: HRC supports a 30 percent tax rate on people who earn over $1m and an itemized deduction cap of 28 percent. She also seeks to impose an exit tax on businesses that shift overseas to reduce or avoid taxes.
Trump: He intends to completely rework the nation's tax code, establishing 4 tax brackets. The brackets would have 0, 10, 20 and 25 percent tax rates, respectively. The zero tax rate would apply to single filers earning less than $25,000 annually and joint filers who earn up to $50,000. The opposite end of the bracket is for people who earn $150,000 or joint filers who earn $300,000. He also plans to cut business tax rates and eliminate mortgage interest and personal tax deductions.
The election will be here before you know it and the U.S. will have a new POTUS. The end of the season might be a welcome relief from all of the campaign rallies, commercials and debates. But that one day can bring about a lot of change for Americans. The most important thing is to get out and vote for the candidate who best matches the issues that matter to you.
Whoever wins in November, life still goes on for architects like you. And part of life is continuing education. PDH Academy can help. When your next credit hours are due, PE approved courses and earn credits online.