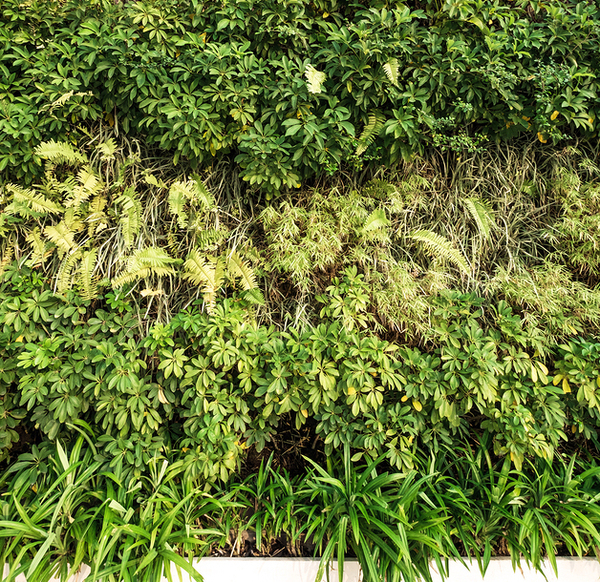 Green walls give back to the buildings and communities that support them.
Even if you have three purple thumbs instead of a green one, technology can help you keep a living wall alive. That's one of the biggest complaints about vertical plantings, whether they're indoors or out. They look great in the beginning, but can quickly become a mess, fade and die because the environment isn't right. That's according to contributor, Nate Berg, for Architect magazine.
Michael K Chen Architecture (MKCA) has triumphed where others have failed. Using a scientific approach including data analysis, the green wall that he designed and created for a Manhattan client isn't just smart; it's an award-winning example of urban ecology.
More Than Just a Pretty Face
Many people who surround themselves with green and growing things appreciate plant life for another reason besides looks. Plants can clean the air of toxins and help combat the sweltering heat that many cities contend with in summer. And that's not all.
Living walls "don't just look pretty," says National Geographic.They can cool city blocks by cutting the heat island effect, improve biodiversity, help buffer the incessant noise of city life and beef up a building's energy efficiency. That's quite a lot of benefits for such a simple concept.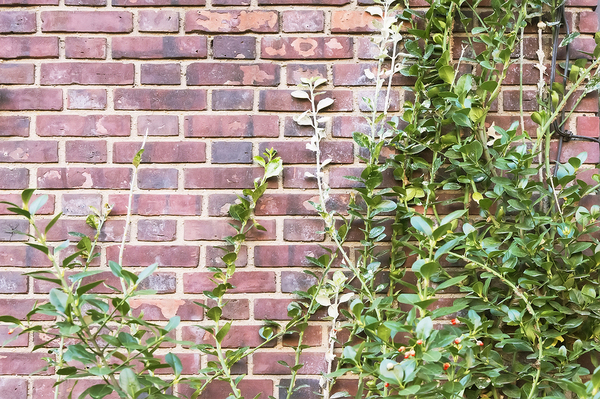 Ivy clinging to a wall can damage the structure, but Nanobiome Building Skin improves it.
But They're Not Exactly Simple
Plants only need a few things to survive. Air, nutrients, sunlight and water are the long and short of it. But living walls are no ordinary planters, and plants that survive in living walls need all of those elements in specific proportions. You could fashion a living wall at home using a pallet and small pots. But the Nanobiome Building Skin on the Manhattan townhouse in question is high tech.
MKCA approached the project from every angle. Each plant was selected based on the location of the project and the technological possibilities of the wall system. It's not a vertical series of plant containers. It's a carefully mapped out grid where each container's location, shape and even shade from surrounding containers are as close to ideal for the plant as possible. Some are deeper, some are shallower, and some are placed to cast the right amount of shade on surrounding plants at certain times of the day. It's ingenuity puts the home greenhouse to shame.
Nanobiome Building Skin Houses Endangered Species
You might think that a project as large in scope as a townhouse wall would contain the hardiest and easiest to care for plant species available. Not so. Architect says that it's an "exercise in conservation." Three endangered fern varieties make the wall their home.
As the green wall matures, botanists involved with the project plan to study the endangered ferns and learn more about which will be useful for future projects. MKCA principal, Michael Chen, AIA, tells Architect, "We're trying to find ways for the act of conservation to become more integral to the aesthetics of the building and the façade."
Nanobiome Building Skin is one of the 2016 R+D award winners for its combination of computational design, low-tech manufacturing and its "potential contribution to urban ecology." This zero-waste terra cotta grid could revolutionize the way that living walls are approached in theory and in practice.
Architects and design professionals help shape and improve the world that we live in. And PDH Academy provides the continuing education courses that keep you on track. When your next professional development hours are due, check out our online courses for architects.