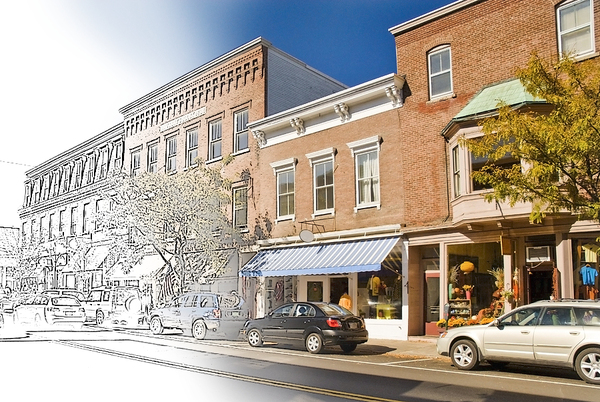 Repurposing can bring a small town or a single building back to life again.
There's something about a comeback kid that can make even the most stoic of people stand up and cheer. It's no wonder so many talented architects take on revitalization projects. It's difficult work, in some ways much more difficult than a new design and build. But it's very often worth it.
Repurposing is one of the greatest sustainability tools in architecture. Barns have long been transformed into single-family homes and schools compartmentalized into offices. So it's clever work, too.
Once a building reaches the end of its original usefulness, there are only three real choices. Let it sit vacant, demo the structure or work toward a new and meaningful interpretation. Here's how some architects have managed the task lately.
Chicago, IL: Beautiful Church to Loft Apartments
Chicago's Missionary Society Church in Wicker Park once held regular services. Now it holds 11 loft apartment rentals dubbed Everman Lofts.
Jean Dufresne, AIA, principal with Space Architect + Planners, tells Architect magazine, "Many churches are landmarks, protected from demolition." But without any plans for how to use the property if not as a church, this building and others like it across the country can sit empty and then fall into disrepair. The Catholic Church plans to close hundreds of them because maintenance is high but attendance is low.
The neighborhood is happy with the freshened result. It stays true to the building's original architecture on the exterior. You won't find any bricked over windows, and all of the stained glass is intact. As for Everman Lofts residents, vaulted ceilings and stained glass make for a lovely and unusual home.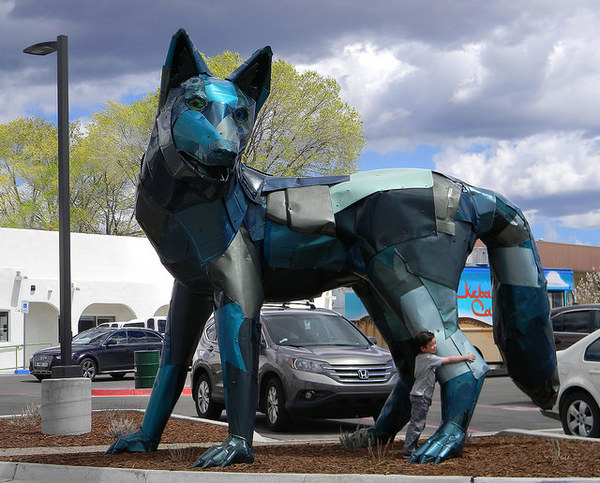 Even the littlest Albuquerqueans love Meow Wolf
Santa Fe, NM: Bowling Alley to Community Arts Center
In the 1970s, Silva Lanes occupied what has now become an expansive community arts center. And it's got a surprising benefactor.
After being closed for seven years, a group of artists shared a vision of taking over the empty space and transforming it into a cultural center with room enough for galleries, "maker spaces" and other features. But it was an enormous project.
When Game of Thrones author, George R.R. Martin, learned about their plans, he bought the building, funded the renovations and then leased it to Meow Wolf Art Space group. They opened in 2015, says Architect, and 25,000 visitors arrived in the first two weeks. The 33,000 sq. ft. space, renovated by Autotroph Design and a "core creative team from Meow Wolf," is a legitimate center for the arts in Santa Fe.
Revitalization is equal parts usefulness for the new occupant and the community. Certainly, it's easier to gut a space and turn it into something that's habitable but completely uninspiring. Fortunately, there are architects whose vision and determination manages a perfect balancing act that values both the new and old.
There's so much more to architecture than designing spaces that can be used. In the right hands, buildings that once had a different life can transform into spaces that inspire use.
PDH Academy helps you stay ready for when your next inspiration strikes. Our continuing education courses are online and hassle free. Check out our Courses for architects when it's time to renew your credit requirements.
Image credit:
Meow Wolf 6 statue, by Stephen, via Flickr Creative Commons.