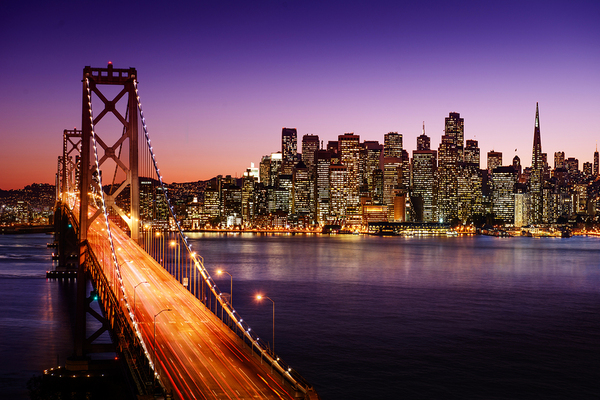 AIASF 2016 awards have proven once again that architectural/design prowess is alive and well in San Francisco.
It's never an easy job. Each year, AIA San Francisco hosts their Design Awards. And every year, they select a few winners from well over 100 design submissions. This year's award event was held in San Francisco's recently renovated Herbst Theater at the SF War Memorial and Performing Arts Center, according to AIA's Architect magazine.
The 2016 design award jury included Burton Baldridge, AIA, of Baldridge Architects; Christopher Cobb, AIA, of Chris Cobb Architecture; Robert Harris, FAIA , of Lake|Flato; and Wendy Dunnam Tita, AIA, of Page, says Architect. They always "have their work cut out for them," as 2016 AIASF president, Aaron Jon Hyland, AIA, told Architect. Here are just a few designs that turned heads on the jury this year.
The Strand, American Conservatory Theater: Skidmore, Owings & Merrill
The Strand theater has been a San Francisco fixture for generations. And throughout numerous ups (silent movie house) and downs (adult film theater), the building retained its structural integrity. In 2015, Skidmore, Owings & Merrill gave it a brand new debut as the live theater home of the American Conservatory Theater.
The Strand has undergone a full restoration to the extent possible, says AIA, with the old floor plates exposed on walls, the ghost of the original onyx staircase visible on the lobby floor and "letters from the old marquee were salvaged and hung above the lobby cafe. The 285-seat theater boasts a new sound and lighting system mixed with fixtures from its past.
Lava Mae: Studio Terpeluk
Perhaps one of the most nontraditional projects in this year's design awards isn't a building, but a bus. The Lava Mae bus project was and is to "modify decommissioned municipal buses to accommodate shower facilities without impacting the mobility of the vehicles," according to AIA. This is a humanitarian project that's much more complicated than it looks.
Lava Mae was designed to meet strict accessibility codes with minimal funds. And they knocked it out of the park. These vehicles offer the homeless in San Francisco a chance for privacy, dignity and access to a clean, hot shower in a peaceful environment.
Check out the Lava Mae story here:
David Ireland's House: Jensen Architects + Architectural Resources Group
As much art as architecture, says AIA, the restoration of David Ireland's house included exhaustive research on the home's condition as of 1975, including furniture placement. The conceptual artist's home was a puzzle to be pieced together with details as minute as determining whether a wall crack was a defect or something of the artist's own design. Every room was surveyed and mapped.
From the lacquered walls down to the exposed brick foundation that the artists excavated, this house was itself a work of art. Much of the basement seismic updates required the use of hand tools to minimize the transmission of vibrations into the house.
The AIASF design awards honor several projects by Bay Area architects every year. The projects may be in San Francisco or elsewhere. This year, a total of 25 projects out of 150 submissions received recognition.
Executive director of AIASF, Jennifer Jones, explained to Architect, "Every award-winning project offers unique and distinctive design solutions to enhance the architectural experience and further demonstrates the diversity of creative and innovative projects from our talented industry."
What project will you work on next? No matter if it's a piece of history or anything else, PDH Academy knows how important your professional development hors are for retaining AIA membership and licensure. Take a look at our courses for architects when your next continuing education credits are due.