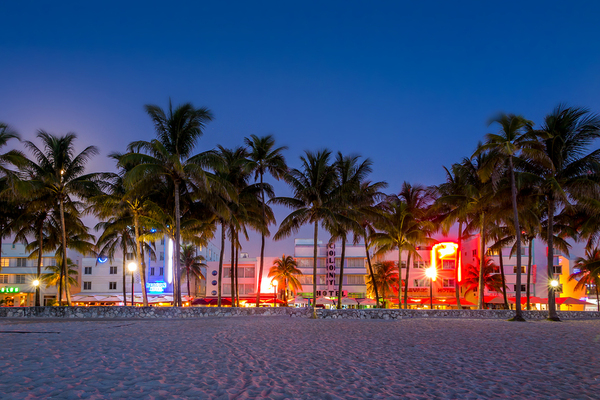 Take a good look at the old because Miami architecture is undergoing a dramatically beautiful change.
Pink flamingos, Mediterranean Revival and Art Deco as far as the eye can see? That's not Miami, at least not anymore. The vibrant, colorful city has certainly seen its share of ups and downs. Art Deco was an "up." And then knee socks and sandals might qualify as a "down."
What was once considered a thriving city with wildly dramatic and colorful architecture has fallen into little more than a tourist destination in recent years. But there's a new Miami revival happening, and it's all about sleek, modern lines and urbane sophistication.
Art Basel Started it All
Back in 2002, a little international art fair known as Art Basel came to town. And that's when Miami got its first reviving breath of fresh air in decades. Carlos Rosso, The Related Group condominium president, tells Ocean Drive that the city has become much more sophisticated since Art Basel arrived. "Miami today is much more known around the world and a more desired destination, in part because of the association with art and design."
Founded in 1970, Art Basel began in its namesake, Basel, Switzerland, as an art fair showcasing galleries, exhibitions and artists along with related cultural events. In 2002, Art Basel Miami had its first season. And that, says Ocean Drive, "thrust the city into the global art and design limelight." Along with it came design enthusiasts.
Adding to the art and design culture of Miami is the Maison&Objet Americas. The trade fair for French decorative arts is in its second year. And according to designer and Coral Gables resident, Paris-born Charlotte Dunagan, "Maison&Objet put us on the map" as a design destination.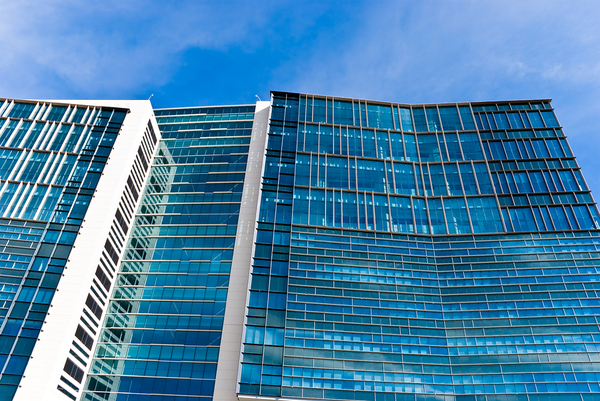 The glass throughout Miami's architecture is a nod to the shimmering ocean.
Modernism is the New Architecture Brass Ring
Where Art Deco and Mediterranean Revival dominated Miami for many years, the new look is all Modernism now. It's a "casual yet urbane approach to living" that's in demand, says Ocean Drive. The look is clean, sleek, and celebrates both the beautiful landscape outside as well as the people inside.
Architects and designers are striving to outdo each other. The award-winning late architect, Zaha Hadid's One Thousand Museum is here. And it's as much art as it is architecture, much like everything else that she designed. The city is attracting world-class, well-heeled buyers, too.
Keystone and oolitic limestone are two of the few ornamental accents on what is emerging as an ultra clean design. Glass, glass, and even more glass is important in the Modernist Miami aesthetic. Walls of glass help the outdoors merge with the indoors. "Less is more," according to Steven Gurowitz of Interiors by Steven G. "People don't want busy," another indication that Mediterranean Revival architecture isn't as hot as it once was. Brilliant porcelain floors and equally bright LED lighting help pull the look together. And as for color, Miami takes its cues from the soft, tropical skies, trees and sand.
Miami's new Modernist architecture is in high demand with more new residents and families constantly moving in. And with 132 new buildings on the docket, architects, designers and builders have their work cut out.
So long, delightful tacky Miami and your bright pastels and perky pink flamingos. With each new building, the new shape of this famous South Florida city evolves a little more.
You can bet that the architects immersed in the new Miami revival are loving every minute of their work. To stay competitive and on the cutting edge, you need regular professional development hours. PDH Academy can help with that. When your next credit hours are due, check out our courses for architects