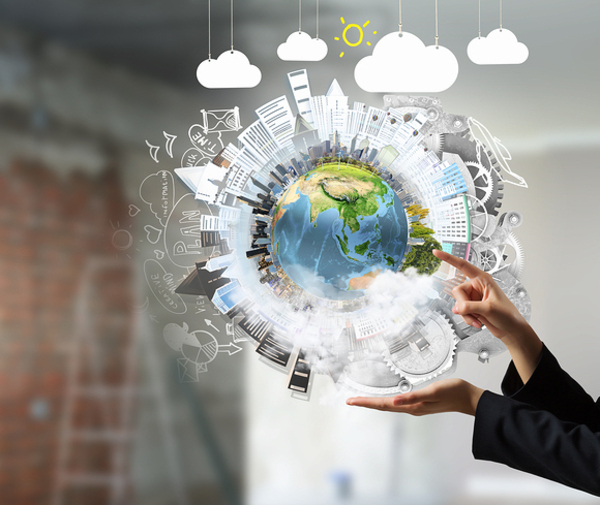 Housing isn't just an immigrant problem, it's a societal problem.
Housing and immigration issues are on most everyone's mind. Immigration comes in different forms, and it presents problems that deal directly with the availability of affordable and accessible housing for everyone as well as the impact on the community. Perfectly poised to do something about it, architects could play an important role in helping solve what's becoming a crisis around the globe.
With the 2016 World Architecture Festival date arriving in the fall, news about different speakers has been making its way around the architect community. Two presenters, Lars Krückeberg, founding partner of GRAFT, and Juergen Mayer, founder of J. Mayer H., are scheduled to speak in a session that's called, "Architect an Instigator." This session will explore "issues of housing, immigration, and how architects can drive social change through the buildings and spaces they create," says ArchDaily.
Housing and Immigration Issues are Growing Worldwide
Immigration contributes to a more vibrant economy, at least in some areas, and it also brings the need for an increased supply of housing. But not every immigrant is affluent. Some are refugees fleeing war-torn countries, and many aren't positioned to take advantage of the housing that's available. Many live, at least for a time, in public housing. In some countries, their housing fate is much worse than that. Successful integration is critical.
The increasing need for housing that's available to immigrants of different means is growing more apparent every day. There's a stark contrast between wealthy Chinese immigrants who pay top dollar for luxury homes and people who arrive with little more than the hope for a new life. And with the volume of people arriving in the United States and European countries daily, demand is predicted to quickly outpace the available supply.
Listen as Krückeberg explains the difference between luxury projects and
those with a public interest, and why lower budget work is important.
GRAFT and J. Mayer H. Know Whereof They Speak
Available housing is a problem that's growing around the world. Lars Krückeberg explained to ArchDaily, "Before the beginning of the refugee migration crisis in 2015, Berlin was already gaining over 40,000 net inhabitants per annum. Additionally asylum claims have reached a historic high in Germany with 442,000 first applications in just one year. Housing is therefore a crucial issue for architects across the country." He was also heavily involved in the Hurricane Katrina restoration project, "Make it Right."
Both Krückeberg's and Mayer's firms are actively involved in creating solutions that will benefit refugees, immigrants and the communities that they arrive in. In April of this year, GRAFT participated in a "KutscherHaus discussion about housing and integration solutions for refugees," according to the GRAFT Lab website.
Helping immigrants from various walks of life integrate into their new communities will be an important topic of discussion at the World Architecture Festival, which is scheduled for November 16-18 in Berlin. If you haven't registered for the festival and would like to, you can find more information about the program as well as registration details at the World Architecture Festival website.
Architects have always been problems solvers who design solutions that suit the needs of the user as well as that of the community. And part of staying relevant in the field is maintaining continuing education credits. That's where PDH Academy steps in. Check out our courses for architects and see for yourself how professional development hours can be hassle-free.