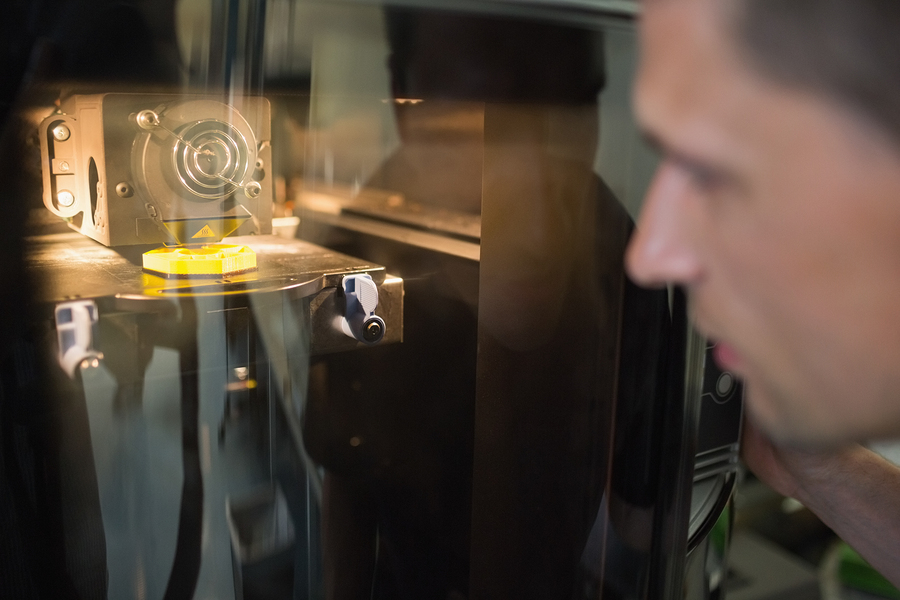 3D printing is doing just fine, at least in manufacturing.
Is the era of the personal 3D printer coming to an end, before it even got a reasonably good foothold? Probably not, but that's not stopping 3D Systems from pulling the plug on Cube.
If you own one, the company has promised to continue offering supplies and support. And if you don't, you can't still snap up one the few remaining models. But there won't be any new Cubes, at least not anytime soon. That doesn't mean the end of 3D Systems. It's just a refocusing on additive manufacturing (AM) industries, while other companies continue to serve the consumer-level market.
Cube Was Probably Destined to Fail
3D Systems' Cube wasn't exactly the best consumer-grade 3D printer to begin with, according to Engineering.com's Kyle Maxey. The device wasn't particularly well made, and there was (and remains) the problem of proprietary materials for using it.
There are plenty of heavy hitters in the consumer 3D printing market already. The Stratasys Makerbots device, for example, also caught the consumer 3D printing wave. But instead of bailing after the hype died down, Makerbots continues to dominate. Conversely, 3D Systems has seen its stock bottom out, going from nearly $100 a share to about $10.
3D Systems is Just Refocusing
Although 3D Systems is selling out and not replenishing its stock of Cubes, that doesn't mean the company is folding. Not even close. The company has explained that it plans to focus solely on manufacturing applications, a market that's still growing. It capitalized on the flourish of activity in consumer-grade 3D printing, and now it's getting out while the getting is still good.
The company did take a financial hit in the past year, says Maxey. The market bubble burst, and the best have survived. During the 4th quarter of the year, it may have lost upward of $25M. The retreat might have come sooner, and saved the company's bottom line a bit of stress and strain.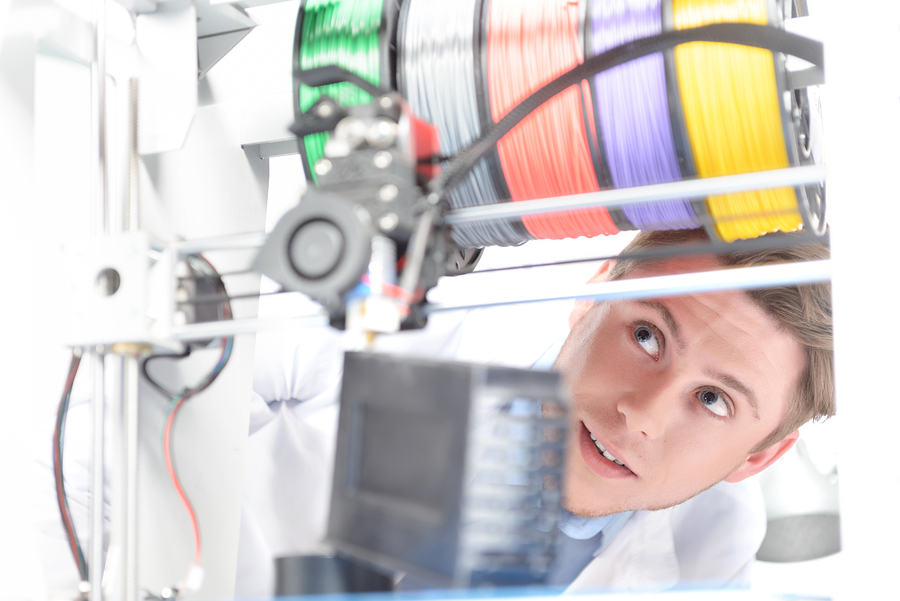 Without filament, a 3D printer is just a very expensive paperweight.
What About Cube Filament?
Owners of the consumer-grade Cube have at least a couple of valid concerns. If Cube will no longer be manufactured, will 3D Systems really maintain adequate support for the product like it claims that it will? The answer seems simple enough, since the company isn't going under. But the 3Ders blog brings up a good point. The promise is good for now, but how long can 3D Systems hold up that bargain? Until the last remaining Cube is no longer operational?
The other concern is the proprietary materials. That's nothing new, not even for people who don't own a 3D printer. There's a longstanding joke about the cost of ordinary ink-jet printers versus buying the ink. It's almost cheaper to buy a new machine. With Cube, the issue is filament. Right now, the device contains a verification chip that doesn't allow 3rd-party filament to work. A solution could be an agreement to permit workarounds for the chip or licensing for 3rd parties to manufacture Cube filament.
For people who bought into Cube, the news about that part of the company grinding to a halt naturally causes concern. Unlike your average household ink-jet printer that you can pick up for about $100, switching to a new 3D printer to ensure continued supplies and support is a costly endeavor.
Engineering is full of experiments, some, maybe even many, of which eventually go south. But as Thomas Edison famously said, even missteps aren't failures. They're successful examples of things that don't work. For 3D Systems, the consumer-grade Cube didn't work for various reasons. But the lessons learned will no doubt help make the company a stronger competitor in manufacturing.
PDH Academy exists to keep engineers moving ahead with research, design and development. Check out our PE approved courses when your next continuing education credits are due.