Much more than designing buildings or whole communities, architects have a greater task. They're uniquely positioned to improve life on numerous levels for professional clients, cities and private individuals. Health, Safety, and Welfare are always at the forefront of the industry, which is why continuing education in HSW topics is an evergreen requirement.
The scope of concerns keeps growing. A house might be attractive, but is it healthy to live in? Who decides what's healthy?
A neighborhood might have numerous examples of beautiful architecture, but is it safe, well-lit, and convenient for walkers, cyclists, and people who prefer public transportation?
If safe, healthy architecture isn't affordable, who advocates for lower income citizens?
What about seniors who have no desire to move into a retirement community and want to age in place?
Architects work with a dizzying range of clients and interested parties. Their role is simple and enormous at the same time. Better homes, professional spaces, communities and whole cities and adapting to the changing way that people want to work, live and play.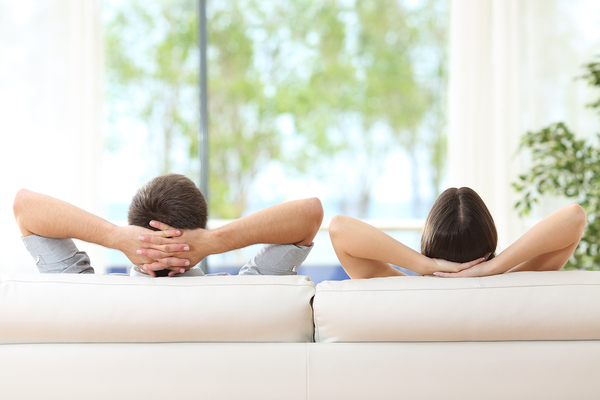 The American Institute of Architects Doesn't Mince Words on Green Building
The AIA recently took aim at climate change denial, enforcing their commitment to a cleaner, safer, healthier world. They aren't shy about their position on climate change or their concern about those who don't believe that it's real.
In a statement published at the AIA website, the first point makes their stance crystal clear: "The U.S. must lead the fight against climate change."
These are just a few of the principles and beliefs they assert:
Carbon footprint reduction through energy efficient buildings and sustainable homes
Carbon neutral design as an industry is still growing, bringing tens of thousands of new jobs every year
Cities are pivotal in the battle against climate change: "Three-quarters of global carbon emissions come from the 2 percent of the Earth's land surface occupied by urban communities."
Buildings themselves play a role in climate change, as these structures consume nearly half of all U.S. energy.
Green building and renovations aren't optional, but "imperative." Not only does climate change affect people, the tally of natural disaster costs are measured in hurricane damage, losses in private and public properties and the cost of unnecessarily high utility consumption.
The only way to make positive change is by working together. Architects should inhabit the role of leaders with policymakers, builders and the public.
Even Now, Green Building Still Matters to Homeowners and Business Owners
Current skepticism in some circles notwithstanding, the global community still wants and needs safer, healthier homes and communities with a lower carbon footprint. Continuing education in Green Building matters as much as ever. Architects with a strong grasp of the concepts are in demand.
Fortunately, the concept of Green Building and lowering the carbon footprint had plenty of time to settle throughout the industry and seep out into the population before some of the louder, contrarian voices rallied against it.
In 2005, The National Association of Realtors® said it's "not just for tree huggers anymore."
In 2008, Fast Company talked about the "green housing boom." They noted that it was already spreading throughout California with city planners, builders and home buyers. The most desired home size shrank noticeably from over 3,000 square feet a few years earlier to just over 2,000 square feet at the time the article was written.
Now, green building is a given. All that you have to do is look at websites such as Houzz to see the public's opinion. The age of overconsumption and contributing to greenhouse gases is frowned on as outdated and dangerous.
Clients still want green building theories applied in new design and construction as well as renovations. City planners understand the importance of safe, convenient, walkable communities where residents can rely less on gas-powered vehicles and more on their own feet.
At the residential level, homeowners and buyers want to know how efficient the windows are, whether the insulation is adequate and how the air quality stands up to rigorous testing.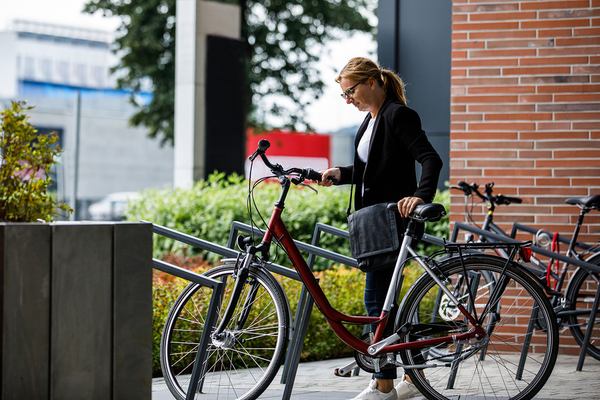 Healthy Cities That Feel Effortless Need Rigorous Research, Planning and Testing
A lot of planning and research goes into designing a city that feels effortless. Urban renewal is more than paving streets and making old buildings look pretty. Sustainability is a central theme that affects both the satisfaction of people who live there and long-term economic development.
According to Pelli Clarke Pelli Architects, the sustainability discussion runs the risk of becoming too deep and much too broad. At the same time, too narrow of a focus can ignore the relationship between one project and the community where it will be.
The Abandoibarra Master Plan in Bilbao, Spain, shows just how broad and deep the concept of city planning can go. Pelli Clarke Pelli says they illustrate:
How the public views sustainability
How that opinion has evolved
The effect of large-scale projects
Capitalizing on "existing assets" as a prime green building strategy
"Addressing the public realm is essential to social and economic sustainability"
For every project, there are risks, benefits, and consequences. It's only through partnering with city planners, community leaders, business owners and private citizens that architects can see the grand effect of even the most minor of choices.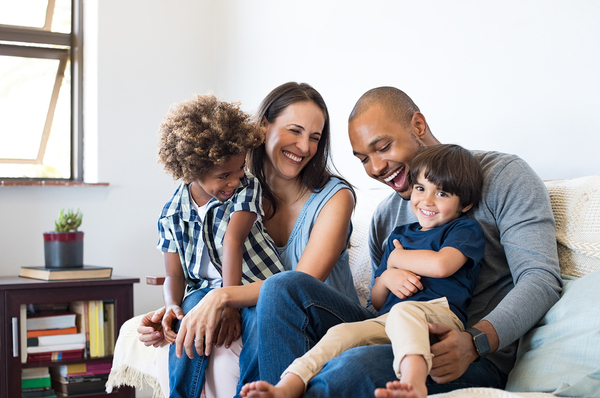 Affordability Shouldn't be a Barrier Between Families and Healthy Homes
There has long been a barrier between affordable housing and lower-income families. One of the roles of responsible architects is to break down as much of the barrier as possible.
Angela Brooks of Brooks + Scarpa tells Co.Design, "Good design is a basic civil right and everyone deserves good design." That was in response to her firm's project, The Six, for homeless American vets.
According to Architect Magazine, this new era in America promises to make affordability a tougher nut for architects to crack. But they're never quick to back down from a challenge.
The past few decades, says Architect Mag., have given "thoughtful architects" ample opportunities to embrace affordable architecture. That's not about to stop anytime soon, regardless of any new roadblocks. Larger windows and better ventilation are possible on a strict budget. Even safe rooms for locations where natural disasters are a threat can fit into the budget. The architect just needs to be more creative.
The major kink in the affordability progress chain happens at the budget level. Federal funding for housing is already on the chopping block to be either cut back or eliminated altogether. HUD is especially at risk. One solution for design and development could lie in capitalizing on the tax breaks for wealthy investors that are likely on the horizon.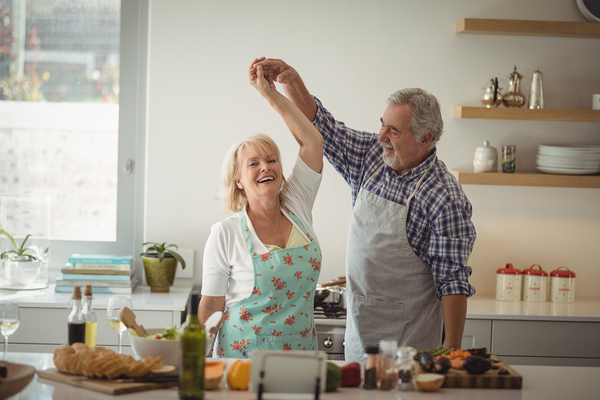 Aging in Place Gives People More Control Over Where and How They Live
Who says elderly men and women will ultimately live with family, friends or in a retirement village? Aging in place is one more growing trend that architects are turning into a reality.
According to the U.S. Census Bureau, over 40 million Americans over the age of 65 are on the 2000 U.S. Census. The over 65 Baby Boomer group was the fastest-growing segment of the population and it's still growing. By 2020, there could be as many as 55 million. In 2050, Baby Boomers could make up 20 percent of America's population.
This generation is accustomed to independence. Men and women have worked their whole adult lives, they've owned at least one home and they like to rely on their own ability to get around. They don't want to live by someone else's leave, and architects are helping them achieve that goal.
These are just a few of the issues facing older Americans that the architecture community can help solve:
Independence depends on the ability to drive or take safe public transportation that's accessible a safe distance from home. Older Americans stay home if they don't have access to safe transportation.
By 20205, one-quarter of American drivers will be over 65, according to Planning Complete Streets for an Aging America, May 2009.  Well-lit communities make aging in place safer for people living on their own
The number of people who plan to age in place is approaching 90 percent. AARP says older Americans have distinct preferences. Their biggest concerns, which city planners are listening to, are public transportation, food, and green spaces.
The National Association of Home Builders ranks these features as just a few of the safest and most desirable for an aging-in-place remodel:
Low-maintenance exteriors, landscaping and outdoor living areas
A complete living area, including a full bath, on the main floor
Low or no transitions between rooms
Wider, five-foot-by-five-foot space for turning in living areas, kitchens, bedrooms, and bathrooms
Wider, 36-inch hallways
Abundant natural lighting
Accessible walkways with no-step entry
Light sensors outdoors
Wider, 36-inch doors
Non-slip flooring
Additional wall support for cabinets
Lower or adjustable height work surfaces in the kitchen
Kitchen cabinets lowered by three inches
Open shelving
The influence of architects is felt across generations, through suburban communities and urban developments, and everywhere people need a knowledgeable advocate for safer, healthier, accessible homes, businesses, and communities. The current age has stifled some progress toward global sustainability and humanitarian efforts, but there's enough momentum to keep the movement going in the right direction.
Through every project, no matter how small, Health, Safety and Welfare continuing education keeps architects prepared for whatever comes next. That's why PDH Academy offers convenient, affordable courses that are AIA approved and relevant to wherever your career may take you. Check out our HSW courses for architects today.