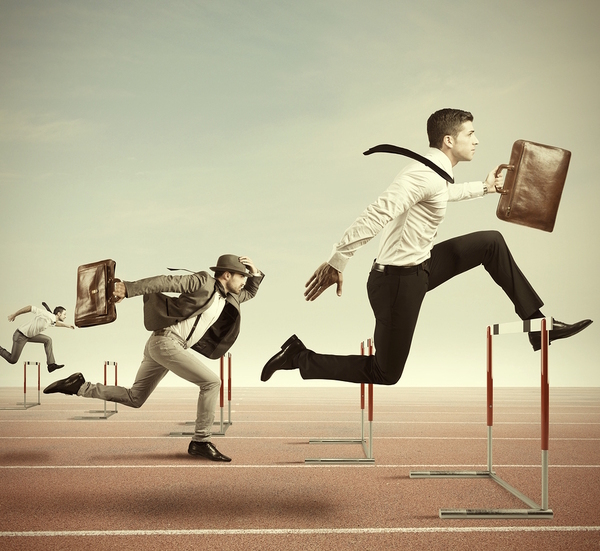 There are architects, and then there are industry leaders who pave the way for everyone else. You have the chance to be either. And the choices you make now will shape your entire career.
Industry leaders don't follow the crowd and they aren't afraid of making a mistake. If you're confident in your skills and in the direction you think the industry should go, you have what it takes to claim the leading edge. Here's how top architects do just that.
Always be Networking
Networking isn't just for business investment sharks. It's a valuable way to help build on your experiences and learn more about the architecture community around you. It can also lead to more work opportunities.
Networking is the "key to advancement," says Kevin Singh for Arch Daily. Check out social networking sites such as LinkedIn, join the AIA and carve out the time to attend association meetings and conventions where networking opportunities abound.
Veer Toward Diverse Architecture Firms
There's something safe and secure about working with an "old guard" architectural firm. Their time in the business alone hints at a long and healthy career. But architecture is also filled with industry disruptors that make headlines.
Youngblood architectural firms are the future, says Singh. Likewise, do your part to ensure that young architects in any firm where you work get the recognition that they deserve. They'll be the decision makers and Earthshakers before you know it.
Stay True to Yourself
While there's plenty to be said for improving the architectural community overall, don't forget to look after your own interests. Is your current employment situation profitable in more ways than just a paycheck? If not, it might be time to move on.
No one will tend to your career on your behalf. That's up to you. The leaders in architecture were met with the same decisions at some point. When it's your time, choose opportunity and experience as well as salary. You'll be glad that you did.
Don't be Shy
You graduated from college just like every other architect in your firm. Your opinions have merit, the same as anyone else's. So don't be afraid to voice them.
It might feel risky to speak up and offer an idea that improves on another project. But the stand-out architects are the ones who overcome the jitters and speak up.
Embrace New Technology
There's rarely a good reason to ignore what's on the horizon. And there's no other way to phrase it: technology is the future of architecture. While old-school firms might recoil at the thought, you can be the one who embraces it.
Where educational opportunities don't exist within the firm, look elsewhere to gain the experience and proficiencies that you need. Continuing education helps. So do workshops. When all else fails, learn to use the latest technology on your own time.
The d2 architectural firm in the UK says top architects share certain qualities:
Passion
Easygoing nature
Confidence
Adaptability
Creativity
Weave in plenty of hard work and an eye toward the future, and you've got a recipe for standing tall among an industry full of talented professionals.
In a profession that's filled with change, you can be among the top performers. Invest in yourself and give back to the industry. While championing your own cause, your peers and architects yet to come will also benefit.
While striving for leadership, don't forget the importance of continuing education. PDH Academy can help with that. Check out our courses for architects and stay on the leadership track.