Architectural concrete can be almost anything. It's science. It's art. It's capable of nearly any vision that the architectural, engineering and design teams can imagine. And as one of the most versatile materials available to architects, it's used in large and small private and public projects throughout the sunshine state.
PDH Academy offers Architectural Concrete AIAPDH133 individually and as part of a curated Florida architect continuing education course bundle. If you plan to add this course to your professional development hours this year, here's what you can expect to learn from the course.
Architectural Concrete Course Learning Objectives
Developed using materials from the U.S. Army Corps of Engineers, Architectural Concrete AIAPDH133 provides 3 professional development house, learning units or AIA LU/HSU. The course guides the student through these and other practical applications:
Planning and design
Materials and proportion
Exposed aggregate surfaces
Forms
Batching and transporting
Placement
Curing and form removal
Quality assurance
After successfully completing the course, students should expect to understand:
Design parameters essential in architectural concrete construction
Techniques for creating different concrete finishes and appearances and how to specify them
Material batching and concrete placement techniques
How certain techniques affect the project's appearance
Defect identification, repair and final finishing techniques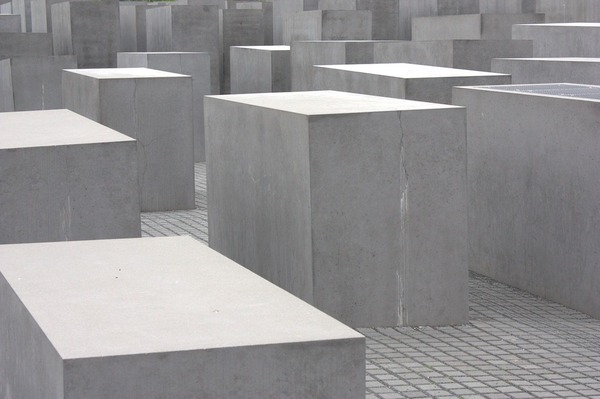 Content Included in the Architectural Concrete PDH Course
PDH Academy's Architectural Concrete course contains 11 chapters, beginning with Chapter 1 on the purpose and scope of the materials. Here's how each chapter breaks down
Planning and Design Criteria: Structural design parameters essential to architectural concrete such as crack control, architectural guidelines such as finishes and colors, design reference samples and precast concrete options
Forms: selection, construction, release agents and reuse
Concrete materials and proportions
Batching and Transporting: materials storage, mixing, contamination and truck scheduling,
Concrete placement: equipment and its effect, placement and consolidation
Curing and Form Removal: types of curing, the effects of hot and cold weather, form removal, and form repair and storage
Exposed Aggregate Architectural Surfaces: aggregate distribution and exposure methods
Repairs and Final Finishing: Tolerances, Finishing, Defect repair, stain removal
Quality Assurance
Mass Concrete and Roller Compacted Concrete
Architectural Concrete Final Exam
After completing the Architectural Concrete study guide, you'll be ready to take the course final exam. Here's a sampling of what it covers.
Crack control
Materials and economics
The effect of pattern and texture on the finished product
Requirements of fractured rib texture
The importance and effect of location on architectural treatment
Method for exposed concrete in both precast and cast-in-place flatwork
After successfully completing the exam, PDH Academy will report your continuing education credits to the AIA on your behalf.
PDH Academy makes continuing education as hassle-free as it can be. You can take the course and the final exam online or opt for a hard copy to use correspondence style. Purchasing this course as part of the Florida Architect Bundle will save you $40 overall.
The bundle includes:
Florida Building Code Changes Advanced Course (AIAPDH134)
Review of Structural Materials & Methods for Home Building in the U.S.: 1900-2000 (AIAPDH117)
Green Building Guidelines for New Home Construction (AIAPDH123)
Architectural Concrete (AIAPDH133)
In Florida, architectural concrete may be a simple walkway or a complete hardscape plan that includes streets, courtyards, water features, lighting and more. It can support the state's vast network of bridges and roads that millions of residents and tourists travel every year and form a sea wall to protect communities.
If architectural concrete continuing education is in your future, PDH Academy has what you need. Check out this and other courses for architects today.