Imagine a world where the medical and surgical tools used to restore good health were made just for you. Think about implants, such as a new hip or knee joint, that were designed with precision to fit your body's exact dimensions.
The future is now; custom medical tools, devices and implants are here. You can thank 3D technology for this breakthrough.
Johnson & Johnson is Developing 3D Printed Custom Tools and Implants
According to Engineering.com, Johnson & Johnson is a leader in 3D technology design and testing for the medical industry. In fact, they have a center devoted to it.
Their 3D Printing Center of Excellence is led by Sam Onukuri, Head & Sr. Fellow and the 3D Printing & Netshape Tech Center. Onukuri, known as Mr. 3D Printing, is a mechanical engineering metallurgist. In a recent interview posted at the Johnson & Johnson blog, he explains that his job is to "use these technologies to deliver 3D printing solutions to different operating companies within Johnson & Johnson."
The goal of the company's 3D center is to design and create custom instruments that are patient-specific "so you don't have to take so many different sizes into surgery."
Not only does 3D printing help create precision tools and implants, it also helps facilitate faster tool production. The traditional fabrication method involves machinery that makes the components and assembly involving welding, fasteners or both. 3D printed tools are produced ready to use.
3D Technology Can Also Remind Patients to Take Their Meds
What else is happening in 3D technology? What about medication that can remind the patient to take their meds? That's in development right now.
For elderly patients or anyone who has trouble remembering to take medicine, this high-tech solution is a boon. It can send a signal to the patient's iPhone, which then alerts them that it's time for a dose.
Doctors can also keep track of patients using the same technology. When the patient's mobile device gets a medication alert, so can the doctor, according to Onukuri.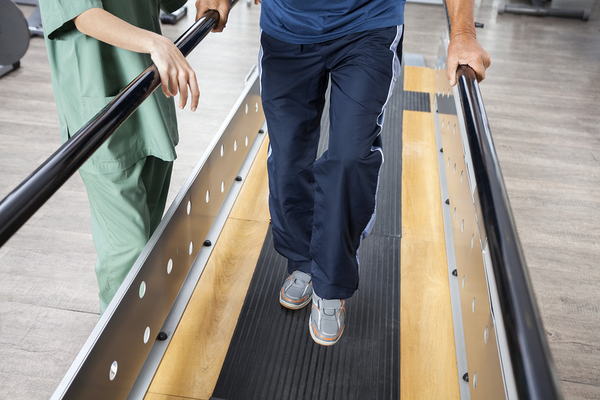 3D Printing Makes Manufacturing Globally Accessible
Medical tool and implant manufacturing typically happens in a large factory. As with most major production lines, products are shipped out domestically and sometimes abroad. With 3D printing, Onukuri says manufacturing can happen on site or nearly so.
"With 3D printing, we can potentially move manufacturing to a very small footprint, doing the same thing closer to the customer."
This technology helps generate manufacturing jobs at home, no matter where home happens to be. The same 3D printing machine that produces a tool or an implant in the U.S. "can be put on a truck or on a drone" and sent to a remote area, such as certain locations in India and Africa, where it's needed.
Engineering.com says the proof will be in the pudding that hasn't quite set. Testing is in the early stages. Whether or not 3D printing for medical tools and implants makes as big of an impact as Mr. 3D Printing and Johnson & Johnson think it will remains to be seen.
Engineering can directly improve the lives of society and continuing education improves the skills of the engineer. It's a great combination, and it all begins here at PDH Academy. When your next credit hours are due, check out our hassle-free PE approved courses.