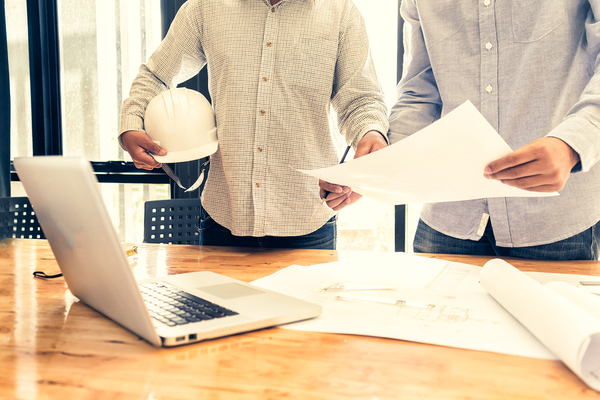 You don't have to sit in a classroom or attend a conference every time you need engineering continuing education. But it's good to know all of your options. Engineers have a wide range of choices, and of course, they vary by your area of industry focus.
The simplest and most convenient route, and often a cost-saving choice, is online PDH. You can study when and where you like. But you've got plenty of others. Here is what you can expect from four different continuing education paths.
#1: Choose a Continuing Education Providers Such as PDH Academy
Probably the most stress-free ways to earn the mandatory continuing education credits is through an online provider such as PDH Academy. We offer an extensive list of single engineering courses as well as money-saving course bundles.
State licensure boards and professional association memberships have different engineering PDH requirements. So double-check what you need before you buy.
Once you complete a course, we'll send you a copy of your Professional Engineer CE certificates of completion. That proves to your licensing board and professional association that you took the course and passed.
#2: Professional Organizations and Associations
The National Society of Professional Engineers and any number of state and local societies and associations usually offer a few ways to earn continuing education. Some are free. But only with paid association membership.
Take a look at this directory of engineering and related associations listed at Engineering.com. Each association has its own website, and many of them have PDH choices. Most of them are state or country-specific, but they offer another layer of choice.
#3: College-Level Continuing Education
Prefer to commute to a brick-and-mortar school to meet your professional development hours requirements? Some colleges, such as Georgia Tech, offer engineering continuing education.
Pay close attention to course length at the college level. At Georgia Tech, courses can last from one to five days.
If you're interested in something a little different, check out MOOCs or Massive Open Online Courses in Engineering. Hundreds and even thousands of students can participate in a single MOOC at the same time, but whether you'll earn applicable PDH varies by course.
#4: Online Seminars and Podcasts
Have a little time to spare? You can pick up a few credits by listening to and sometimes also watching an online engineering seminar or podcast.
Online seminars offered by a reputable engineering association are your best bet. The National Society of Professional Engineers lists a handful of possibilities.
Watch the registration details. Some online seminars are free. All you need is to register and pay the fee. Some are free with membership to the association that's hosting it. And sometimes seminars are free if you wait and listen to the recording instead of the live seminar.
Choices in professional development hours get broader all the time. But one thing stays the same: no matter where they work or how long they've been in the industry, engineers rarely have time to spare. That's why online engineering continuing education is such a popular option.
PDH Academy is dedicated to offering valuable course material at an affordable price, and in a format that's as hassle-free as it gets. Our PE approved courses are ready when you are, and they never expire.