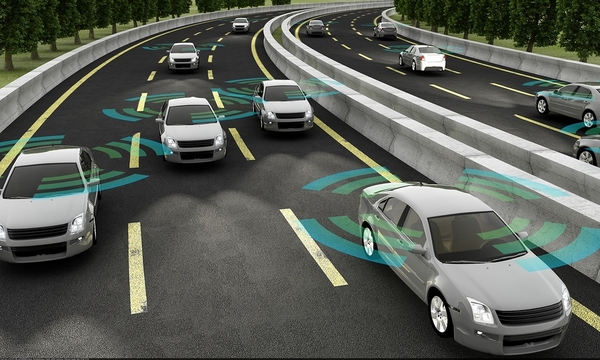 Imagine a city as congested as Los Angeles revolutionizing urban transportation tomorrow. For that matter, imagine Angelenos giving up their beloved cars. It's not as unlikely as it might sound. L.A. city planners have a vision for the future. And it involves a smart, clean, efficient infrastructure for one of the busiest places in America.
The morning commute could become the least stressful part of the day. And if the new plan takes root, the City of Angels could shift from a vehicle-centric location famous for its traffic jams to a landmark for better living.
Los Angeles Pioneers Autonomous Vehicles as a Solution
Cars keep getting smarter, but the nation has yet to embrace self-driving cars for everyday use. They're more of a novelty right now. But Los Angeles looks at automation differently. They see self-driving vehicles as a solution, not just a fad.
That's a new mindset for American cities, says L.A. Curbed.
Although self-driving vehicles have quietly "logged millions of miles" across America, cities are largely unprepared for such a dramatic paradigm shift. According to the National League of Cities report, City of the Future, only about 6 percent of larger metro areas that address long-term transportation considered autonomous in any way.
Urban Mobility in the Digital Age report author and architect, Ashley Z. Hand, says space would solve L.A.'s transportation issues.
"With no room to grow, we need to think of cultivating an ecosystem of choices to give more flexibility to Angelenos."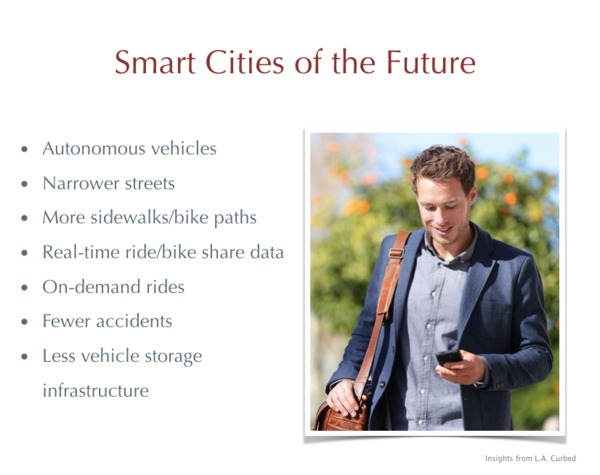 L.A. Could Happily Hand Over the Keys
Angelenos are famous for their love of vehicles and driving. With such a large city, the only other way to get around is to call a cab. Bus routes don't reach everywhere. But a recent report by the American Public Transportation Association (APTA) says they might very well be happy to hand over the keys.
The most likely adopters, according to the report, are people who already use public transportation such as trains and shared services such as Uber and Lyft. But there's a lifestyle change taking place.
When people begin using shared transportation, they're more likely to keep using it and look for new, better options. APTA says that of the 4,500 responders, "20% report postponing a car purchase, 18% decided not to buy one at all, and 21% sold their car and did not replace it."
They also report walking more and being more active in general.
Ride sourcing in major cities takes a sharp increase during late night hours when other forms of public transportation aren't available. And over half of responders say social events prompt them to pass the driving over to another source. Study authors say ride sourcing for social activities decreases the number of intoxicated drivers on the road.
Los Angeles has a long and illustrious history with more and more cars to fill the ever-widening roads. So while it seems surprising that Angelenos would embrace such a revolutionary shift in transportation, perhaps they're ready for a better way.
Whether or not L.A. becomes the first major metro area to make the shift depends on end-user benefits. Penalties for owning private vehicles appear to be in the city's future, says L.A. Curbed. But that might not be the best way to win over residents.
It will take years of intensive study and planning before the gradual implementation of self-driving transportation and fewer privately owned vehicles can begin in earnest. One pilot program is already in the works. If participants like what they see, Hand says city planners will know they're onto something good.
Architects have a hand in some of the most revolutionary advances in history. And all of that good work stands on a foundation of education. When it's time for you to earn more CE credits, PDH Academy can help. Check out our courses for architects today.