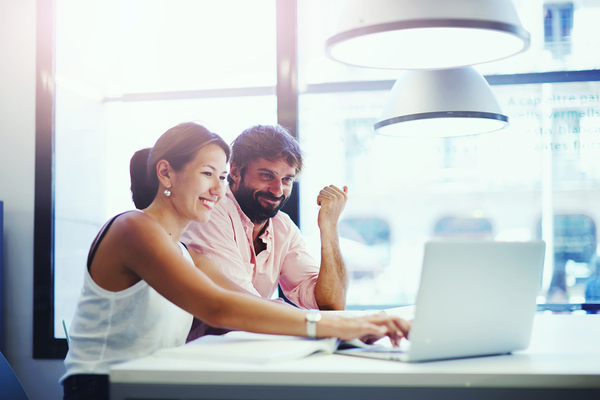 Every new crop of architects comes into the industry with a slightly different education. Fifty years ago, students of architecture worked more in groups, routinely pulled all-nighters and the digital revolution seemed light years ago. Now, the industry has changed and schools have adapted to the new landscape.
Students today have more tools and a different education model. Naturally, history factors heavily into the curriculum. In fact, Portico lists history as a significant element. But industry tools and student focus have shifted. Here are a few things that new students can expect from their experience.
Less Collaboration Among Students
Back in the day, students of architecture racked up tens of thousands of studio hours over their entire college career. Bob Borson, who writes Life of an Architect, says that in the late 1980s, the studio was the hub. And the only evidence of those years that he can find is a snapshot. That's a film camera photograph, developed in a lab.
Today, students leave class and head back to an apartment, he says. The collaborative studio pulse of has been replaced with the digital hum of individuals working independently on their own laptops and tablets.
Students today can expect less time spent working around and with other students. And it's a natural evolution, even if it's a slightly less poetic one. The studio was once the only alternative to working solo in a cheap apartment. Now, many students seem to have better digs and much better technology. And all-nighters are becoming a thing of the past.
Career-Focused Electives
Getting into the payback machine again, Borson explains that he looked at electives as an "easy A." He took classes such as ceramics, which helped his GPA. But what they didn't help was his career after college.
Students today have rich opportunities for electives that will make life as an architect easier. There's real estate, which he says he wishes he'd taken. And there's also business courses, which are a smart choice for any architect.
Instead of sticking with the strict curriculum and using electives to get a bit of a break, students are thinking about those course options as a way to support their future careers. Just because life will teach those lessons later doesn't mean that's the best approach.
Technology-First Mindset
Probably the biggest difference between schools of architecture today and those from the past is the technology. Digital is taking over everything. Even industry veterans are encouraged to embrace it because digital is the way of the future.
Students still learn hand drawing and modeling. But computers assist virtually every aspect of architecture now. There's 3D digital modeling, and there's also 3D printing. Dezeen says "In the future, we might print not only buildings, but entire urban sections."
Digital tools make architecture a precision effort, and some of them can loop every key player from design through occupancy with the same software. Imagine the building owner having on-demand access to the brand, size and cost of a tile used in a 3rd-floor utility closet without picking up the phone. Digital is revolutionizing architecture education.
Schools of architecture layer 21st-century values and technology on a foundation of solid history. The world is changing. And to remain relevant, the industry must react and adapt.
Stories about drinking coffee through all hours of the night and camping out with peers in the studio might be filed away in the annals of another era. But each new development makes the future of architecture richer, smarter and more beneficial to the communities that new architects serve.
One thing that never changes in an architect's education is regular professional development hours. That's where PDH Academy comes in. Check out our courses for architects and keep your career on track for the future.