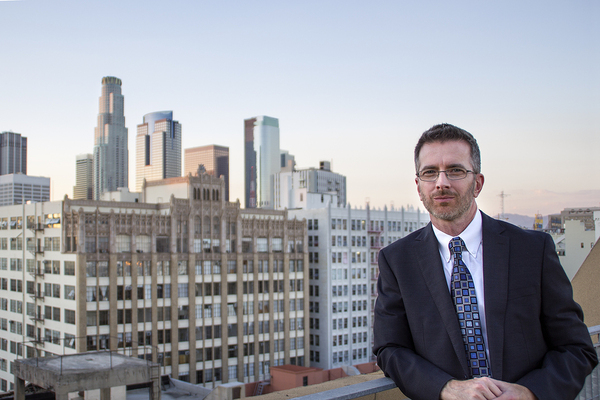 California architects need continuing education that focuses on state issues. And PDH Academy addresses an important one: The 2017 California Accessibility Course. This course satisfies both California state and requirements for professional development education, and all of our courses meet American Institute of Architects requirements.
The 2017 California Accessibility Course AIAPDH142 offers 5 CE hours/Learning Units. And once you pass the online exam, we'll go the extra mile and report your earned credits to the AIA on your behalf.
Here's what you can expect from this continuing education course.
California Accessibility Standards for New and Existing Facilities
Our professional development course for California architects addresses accessibility issues facing architects who work with new and existing buildings. It covers the integration of 2010 Americans with Disabilities Act and 2010 Building Code standards into the California Building Code. It also addresses the numerous amendments that struck down federal provisions that would have lowered California accessibility standards.
In 2013, the California Building Standards Commission approved the accessibility regulations proposed by the Division of the State Architect (DSA) and California Building Commission (CBC). These standards for new and existing buildings took effect on January 1, 2014.
Why California Standards are Different
Accessibility means providing fair access to the full use of a building for everyone, regardless of disabilities. It differs from Universal Design, which is a broader approach and strives to solve specific issues that affect people with certain disabilities. For example, where universal design helps create buildings that many different people can use, accessibility helps people who have a defined disability enjoy the use of a space without barriers.
The ADA covers the federal standards, but California standards are stricter. According to the DSA, California's standards were developed eight years before the U.S. congress passed the ADA. It was created to meet all applicable building and accessibility code requirements in one code.
What's Covered in the California Accessibility Course
This course comes with an extensive collection of study materials that address the most recent accessibility standards. Students who pass this course will understand issues such as:
How the ADA applies to a business or facility
Which businesses are required to remove barriers
California laws relating to accessibility
Liabilities for noncompliance
Accessibility compliance in leased spaces
The difference between barrier removal and alteration
Many other accessibility issues
Accessibility for new and existing buildings differs in compliance. New buildings must be built to meet current accessibility standards. But existing buildings must show a reasonable effort to comply. The measure of compliance for existing buildings is whether it's "reasonably achievable." If accessibility updates are possible without excessive difficulty and expense, then the building is required to comply.
Our 2017 California Accessibility Course is available to architects and non-architects as well as professionals from other states. Familiarity with this stringent code empowers architecture professionals who need a strong foundation in accessibility for public spaces and helps keep professional licensing and AIA membership in effect.
PDH academy offers numerous continuing education courses for architects in every state. Ready to get started? Check out our courses for architects today.