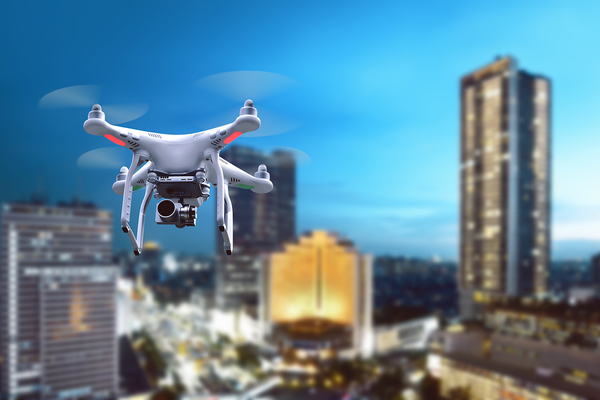 The National League of Cities (NLC) "Cities and Drones" municipal report helps clarify the FAA's new rules about drone operation. It also acts as a baseline for developing city ordinances that affect land surveyors, real estate professionals and other businesses.
The report is chock full of insights about the federal rules, says NLC. It can help cities protect their citizens while staying on the cutting edge in drone innovation and technology.
The FAA Rules are Good News for Cities and Drone Pilots
With the absence of clear guidelines, the prevalence of complaints and more than a few drone crashes, drone pilots and those who were interested in it had no choice but to play it by ear. Some would-be pilots avoided it altogether instead of risking a run0in with the law. That is until the FAA finally provided real guidelines.
While the new rules are important for safe handling and operation, they're also important by virtue of the fact that they exist at all. The cottage industry was in limbo for a long time with no clear guidance.
Commercial drone use was especially frowned on. But now, this exciting technology has the opportunity to go out and see what it's capable of. The NLC and FAA's acknowledgment that drones could revolutionize many different industries is good news to a lot of ears.
Land Surveyors Now Have Parameters for Commercial Operation
Without the green light and regulations for commercial use, drones for land surveying was a risky endeavor. Some surveyors tested the waters, but the glaring absence of whether or not it was legal meant anyone could go sideways with city, state and federal agencies. Now, land surveyors know:
Which type of certification is required for drone pilots
How to get certified
Who is legally allowed to operate a drone
Which areas are considered safe for flying drones
Which areas, such as directly above unprotected people, aren't considered safe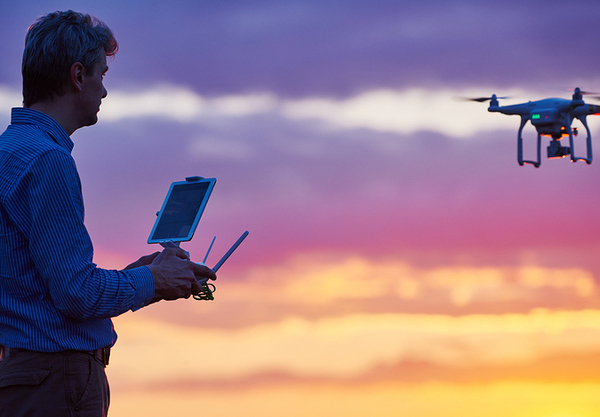 Where Drone Operation Might Head Next
Although the FAA regulations are new, drone use in land surveying has been talked about and implemented for a few years. In 2014, Landpoint saw the potential for survey accuracy, data collection, instant upload capabilities and accessibility.
Drones that are outfitted with the right equipment can create surveys with pinpoint precision, and in much less time than before. These unmanned aircraft are also known for their amazing photo capabilities. Still images, videos and 3D laser scans plus precision GIS mapping are not just possible, but very simple.
No matter where the survey takes place, the information is immediately available to users around the world. And because they're so small, agile and controlled remotely, there will be fewer spots that a person just can't reach.
Drone technology lets people go where they can't ordinarily go and collect information that would be difficult or altogether impossible to capture without it. It takes a long and challenging job and condenses it into something easier with better results. And now with FAA rules in place and cities getting on board with custom ordinances for safe operation, the sky really is the limit.
PDH Academy helps keep professionals like you up with the latest technology. When it's time to update your professional development hours, check out our courses for land surveyors and see how convenient it is to earn credits online.