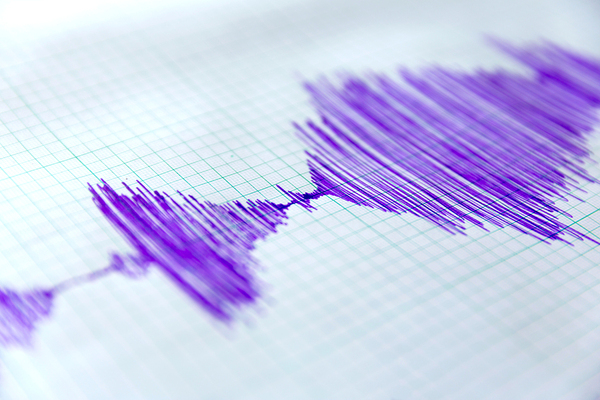 You can't know when an earthquake will strike, but new technology could keep buildings safer 24/7.
Every state has earthquakes, but some are much more prone than others. Where earthquakes are a routine risk, structural safety devices could save countless lives. People lose homes, businesses, friends and family, and it can happen in under a minute.
With the volume of reported natural disasters around the world, particularly the recent earthquake in Italy, keeping buildings safe from damage and people protected from harm becomes more important every day. With that in mind, students at the New Mexico State University College of Engineering are developing a new device that could absorb the energy from an earthquake and prevent buildings from collapsing.
Protection Against Seismic Activity Matters Everywhere
Where oceanic or continental plates meet, an earthquake is more likely to occur. That's why California is such an earthquake-prone area. The border of the North American Plate runs up the west coast. But continental and oceanic plates are found around the world. And earthquakes can happen anywhere.
For example, Oklahoma has seen a tremendous amount of quake activity. And while many people point to fracking as the cause, the State says that the real culprit there is wastewater removal.
Regardless of the reason, though, naturally occurring and induced earthquakes put people and buildings at risk. With an energy-absorbing device built in, that risk could be greatly reduced.
Designing for Long-Term Protection
When an earthquake strikes, the rigid nature of buildings inherently puts them in danger. Even with seismic-safer construction methods and building materials, it's still not enough. Civil Engineering assistant professor, Tathagata Ray, and the Manufacturing Technology and Engineering Center partnered to find something better.
The new device, which is still undergoing testing, was Ray's brainchild, says the Las Cruces Sun News. It's a self-centering and friction-based apparatus, designed and built entirely at NMSU.
"If the structure cannot absorb the energy that is produced, then it may fall down. One way to absorb the energy is to insert special devices in the structure so that when an earthquake comes, those very devices will absorb the energy and the structure will remain safe," Ray explained to the newspaper.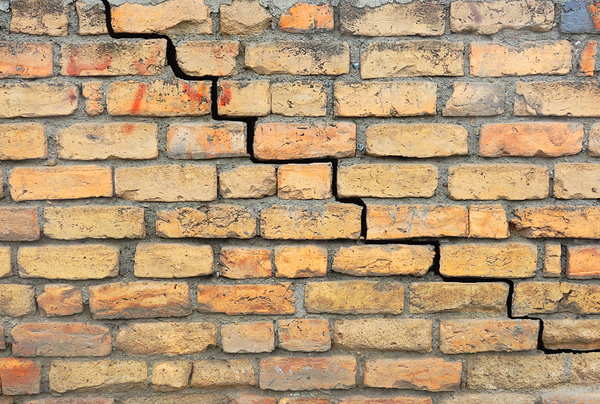 Earthquake damage might be as minor as a crack, but it can also cause total structural failure.
How Ray's Device Works
It all started as a drawing and grew quickly from there, says Ray. "It's very fortunate that we have these type of people at our university." Once the design was complete, M-TEC lab instruction worked with Ray to assign four undergrad students to start building.
"They don't have any background with earthquake devices and how it's going to work, how it's going to help us, but with the device, they showed real enthusiasm and I really liked their energy."
The concept, already in use 20 years ago, combines friction and self-centering technology. Ray explains that he considered the pedaling force of a bicycle. "When we pedal forward, we have to apply force, and when we pedal backward, we rarely apply any force. I adopted the bicycle ratchet-pawl mechanism to build the device. It dissipates energy and it also gives self-centering. In this mechanism, a bicycle ratchet club device is incorporated in both directions."
The plan is to incorporate Ray's design into the built environment where earthquakes are a greater risk. Inserted into the structure, he explains, the devices would absorb earthquake energy and prevent a building from collapse.
Doctoral students are currently testing the device and preparing a research paper for publication. Stay tuned; the story of this potentially life-saving design is just getting started.
Engineers have the power to affect almost every aspect of life for people around the world, and the thread that ties it all together is education. When your next professional development hours are due, PDH Academy can help. Check out our PE approved courses and see how simple earning required credits can be.