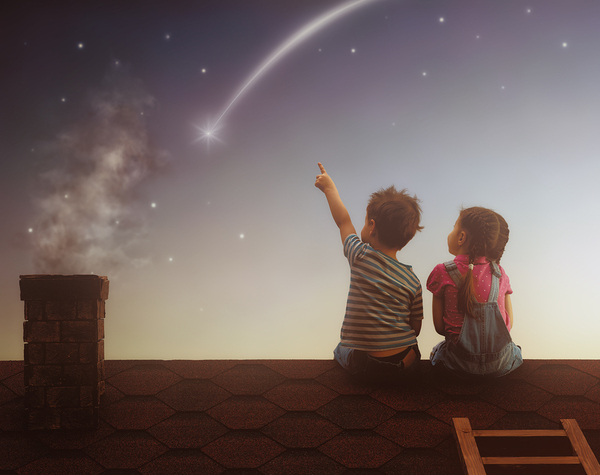 This never gets old.
The very telescope that helped astronomer Clyde Tombaugh realize a dream of discovering Planet X is overdue for much-needed restoration. In continual service at the Lowell Observatory for 87 years, the Pluto Discovery Telescope has seen its share of history as well as the heavens.
The observatory, which is located in Flagstaff, AZ, was founded by mathematician and astronomer Percival Lowell. It has remained the telescope's home for all these years. And with a new Kickstarter campaign aimed at restoration, the historic device might well see many more years of service, exploration, and discovery.
Finding the Elusive Planet X
Percival Lowell had already devoted nearly a lifetime to observations of Mars and Venus when he pivoted the final decade of his life career in search of a hypothetical heavenly body which he called Planet X. Based on theories about Uranus and Neptune displacement and the gravity that might be responsible, Lowell began a search that would, in his lifetime, remain unfulfilled.
Unbeknownst to him, Lowell had captured two images of Pluto, says Paul Schlyter for the University of Arizona. But they wouldn't be recognized until after his 1916 death at age 61.
Clyde Tombaugh began working at Lowell Observatory in 1929. And the following year, using a 33 cm Astrograph, Tombaugh discovered what Lowell had sought: Planet X, more commonly known as Pluto. The Astrograph is the Pluto Discovery Telescope.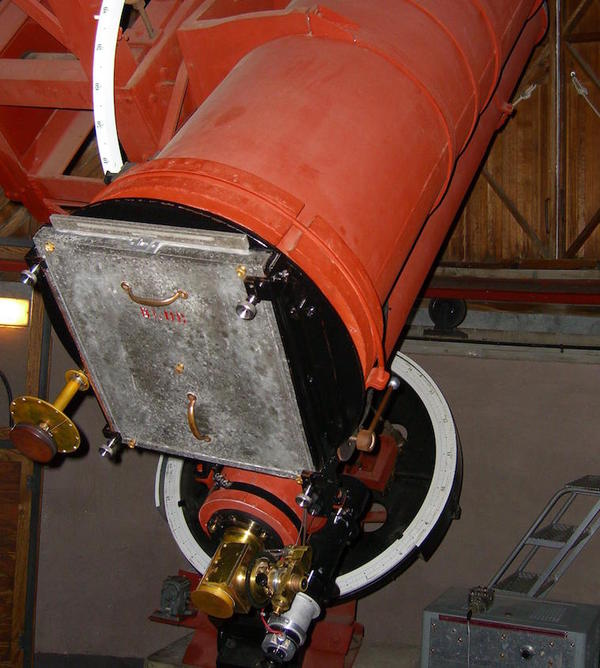 Restoration of the Pluto Discovery Telescope helps secure future exploration.
Pluto Discovery Telescope Needs Rehab
Eighty-seven years of continual service is a bit much to ask of any equipment, especially something as specialized as a telescope. Tom Spendlove for Engineering.com says it's showing its age, which is why the observatory opened its Kickstarter fundraising campaign.
"The lens assembly and mount are the major systems in need of an overhaul, but other components will also receive attention," Spendlove explains. It's a matter of preserving history and pride. Also in line for repair are the drive motor, system electronics, control systems and other components. It needs extensive cleaning, too.
Lowell Observatory staff will spearhead the restoration project, which is expected to take between six and nine months. The team, which Spendlove says includes machinists, woodworkers, mechanical technicians and electricians, handled the Clark Telescope restoration, which was completed in early 2015.
"Restoring the Pluto Discovery Telescope is a huge ambitious project that will give longevity and focus to an important piece of engineering history," says Spendlove. At the Kickstarter campaign site, $32,172 has been raised so far. And the observatory's donations page reflects another $58,699.
Donations are still shy of the project's total projected cost of over $145,000. But as the Observatory website explains, any restoration helps preserve the telescope's legacy as well as that of Clyde Tombaugh and ultimately Percival Lowell.
There is almost nothing that engineering doesn't touch in some way. And by extension, engineers are some of the most important dreamers and doers on Earth. PDH Academy can help you keep your dreams alive with the essential continuing education credits that you need. Check out our PE approved courses when your next credit hours are due.
Image credit:
Pluto Discovery Telescope, by Pretzelpaws, via Wikimedia Commons.