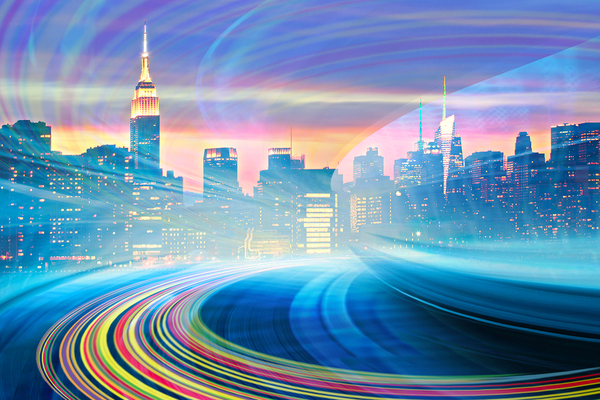 If you could add a swath of color to any city, which city and color would you choose?
Color has long been known to have a psychological effect. For example, you'll probably never see vibrant red walls in a modern hospital. But red is a stimulating color that's often used in restaurants. Color holds a certain power that can transform a building or enhance it. It sets a mood, even from the exterior. So why, then, are so many architects shy about using color?
Some believe that color is viewed as merely decorative. It's not as serious as architectural details, and it's also subject to the architect's personal tastes. So instead of incorporating it as an important element of the overall design, it's an afterthought. But more industry leaders are refocusing on color's impact. It can communicate a theme add personality in a way that no built element or detail can.
Color Can Improve Wellbeing
Color affects people in many ways, including neurologically, psychologically and psychosomatically, says Tim Snead for the National Council of Architectural Registration Boards. "It also serves as a primary means of communication and visual ergonomics," he says.
Frank H. Mahnke, author of Color, Environment & Human Response, says at Archinet that color is a "sensory perception." And as such, it has symbolic, synesthetic, emotional and associative effects. He explains:
"The color specifier/designer has the task of knowing how the reception of visual stimulation, its processing and evoked responses in conjunction with the hormonal system, produces the best possibilities for the welfare of human beings."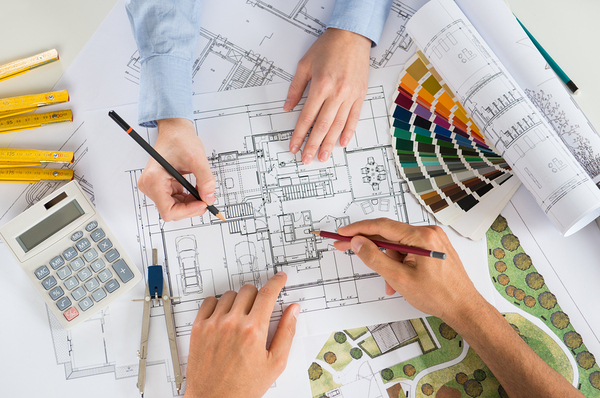 Color is right at your fingertips, so why not use it?
The Gap Between Research and Application
Most people are at least slightly aware of the importance of color. Think about how long it takes the average homeowner to choose living room wall paint. With volumes of research to support color's effect on the built environment, one would think that architects, of all people, would capitalize on its power to alter perception. But unfortunately, there is the "application gap."
Both Mahnke and Snead discuss a document, written for the Swedish Council for Building Research, by Dr. R. Küller. This document identifies the application gap where facts upon facts are collected, yet none of them find their way into practice.
Architect Jacob Reidel writes at Saturated Space that architects are a suspicious lot. He believes that architects might be influenced by the importance of certain aspects of a building, and color isn't one of them. It's both easier and safer to rely on exposed finishes such as wood, metal or stone.
When architects ignore the power of color, they "relinquish an important tool," says Reidel. Color communicates on a deeper and more psychological level than architectural style. And that gives it the potential to be a powerful element of the building's overall story.
Snead suggests that more education could help break down the bias against applied color. But he admits that the debate will likely rage as much as the one about the famous dress. Was it white and gold? The owner said no, it was blue and black. Imagine if the public was as passionate about your next design.
To keep designing buildings that people talk about for generations, look to PDH Academy for no-hassle continuing education courses. Check out our courses for architects today.