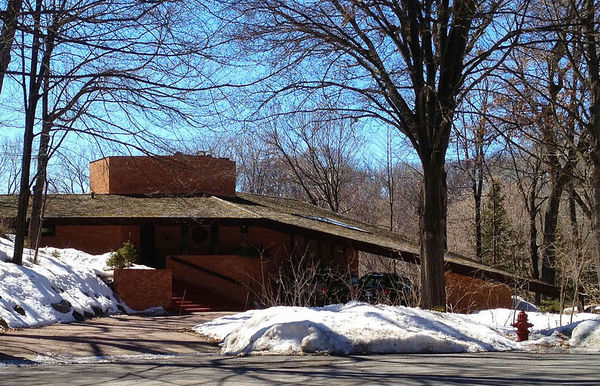 The Paul Olfelt House wasn't created as a museum, it was designed as a home.
Another incredible design by famed American architect, Frank Lloyd Wright, hit the real estate market in June. You can own it for a cool million and a half.
This single-family residence, situated in St. Louis Park, MN, boasts 2,647 square feet of sleek, airy, mid-century modern style, most of which has been impeccably preserved. This is the first offering ever of the custom-designed home that Wright called a "beautiful little nest."
The Owners Wanted Good Design
When Wright took on the Olfelt House project in 1958, Paul Olfelt "told him I came to him for beauty, good design and good function," as he explained to the Star Tribune. "I wasn't going to tell him how to be an architect." He and his wife, Helen, wanted a home to raise their family.
Now in their 90s, the Olfelts are ready to pass the torch on to new owners. After living there for around 60 years, the home is still in near pristine condition, down to many of the original furnishings.
What Makes Olfelt House Special
Aside from the fact that the designer was Frank Lloyd Wright, this home is something special. As many of his designs were intended, this house merges with its environment and has become part of it instead just a house on a lot.
"The vista totally immerses you in nature from inside the house," says Janet Halsted, who is the executive director of the Frank Lloyd Wright Building Conservancy in Chicago. Halted explained to the Star Tribune that the number of original-owner or owner-family Wright homes is growing smaller. Only about 20 of them have never been sold outside the family since the original owner took possession.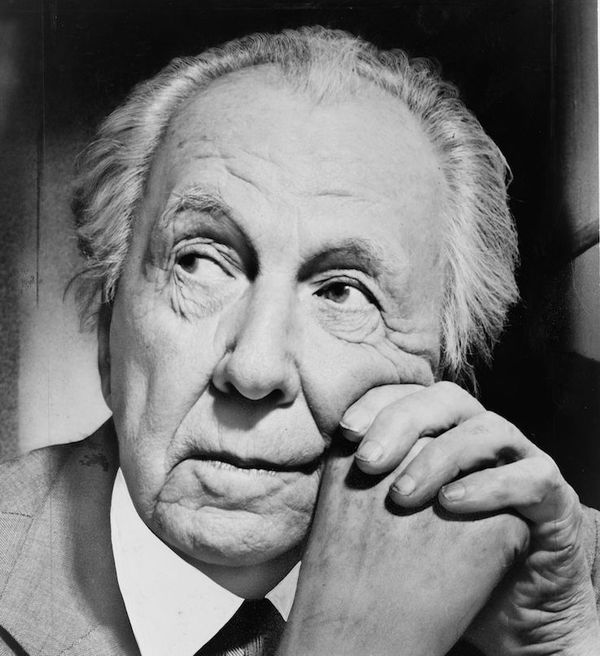 Some of the architect's most memorable designs were projects taken on in his later years.
Olfelt House was One of Wright's Last Designs
Wright was nearing the end of his career and his life when he took on the Olfelt House project. The design work began in 1957, and Wright passed away two years later. "He was patient and kind," Olfelt said, "and we had a few things we needed to talk with him about as far as changes were concerned."
Although this home is rare since it's one of the few Wright designs with a basement, the Olfelts decided against pursuing historical designation, says the Star Tribune. Any conservation or preservation issues might affect future owners. The Olfelts want it to remain a family home.
A few Frank Lloyd Wright homes have been listed for sale in the past several years, but they're not especially easy to sell in a market that's still recovering. R.W. Lindholm House, for example, was listed for sale at $750,000 for several years. The owners ultimately decided to work with the Conservancy to find a new use for the property.
You can view a host of stunning images of Olfelt House interiors and exteriors at the Journal of American Institute of Architects.
You don't have to be an American architecture icon to design spaces that inspire. The work that you do will influence generations to come because that's the nature of the industry. PDH Academy is committed to helping architects maintain current professional development hours in a convenient online format, and that helps you keep working. Check out our Courses for architects today.
Image credits:
Paul Olfelt House, by Bobak Ha'Eri, via Wikimedia Commons.
Frank Lloyd Wright, By New York World-Telegram and the Sun staff photographer: Al Ravenna, Public Domain, via Wikimedia Commons.