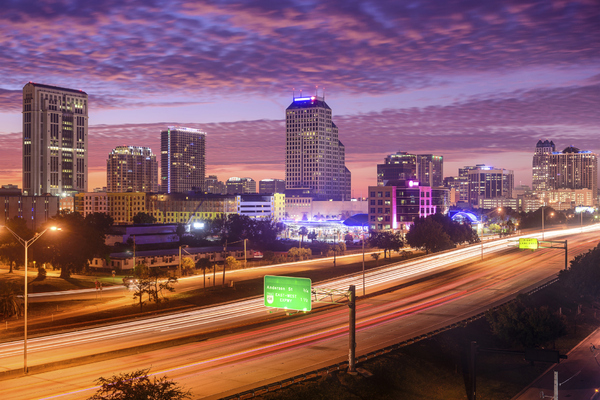 Orlando is ready to welcome you to the 2017 AIA convention.
Are you a subject-matter expert and want to share your knowledge with the largest gathering of professional architects in America? AIA wants to hear from you. The time is now for answering the Call for Presentations for the AIA 2017 convention in Orlando.
Next year's AIA convention will be held April 27-29 at the Orange County Convention Center in Orlando, FL. The Call for Presentations is open now and closes firm on July 15.
What AIA is Looking For in Presentations and Presenters
The AIA team wants solid industry experts with a wealth of compelling knowledge and an engaging manner of speaking to offer an educational opportunity to other architects attending the 2017 convention.
According to AIA, speakers are rated every year as the "highlight of their convention experience" by convention goers. A great proposal illustrates how you'll engage, empower and inspire the audience through showcasing emerging trends and industry innovations. Think: TedTalk for architects.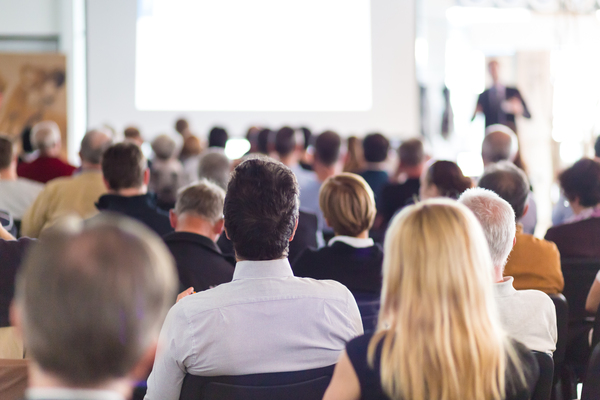 Presenters help create an environment of engagement and learning.
The Presentation Proposal Approval Process
After submitting, proposals undergo a two-stage approval process. First are the blind evaluation and peer review of your 150-word session abstract, 75-word season description and a plan that demonstrates a plan for learner engagement. Ratings, says AIA, are based on relevance, topics, timeliness and the level of your knowledge about the topic.
The second approval stage requires prospective speakers to provide learner outcomes, expertise on the subject, plus the post-convention value of the session for attends. A similar evaluation as the one used in the first phase determines who AIA selects. Check out AIA's Conference Abstracts page for more details on submissions and reviews.
Can't Present? Think About Being a Peer Reviewer
If you don't want to speak at the 2017 convention but are interested in taking an active role in the educational offerings that AIA approves, think about being a peer reviewer for the convention. Peer reviewers "select and shape our educational programming for the AIA Convention," says AIA.
The AIA needs a diverse, vibrant group of industry professionals to help select relevant proposals that will make a difference for attendees. Act quickly, because the deadline is approaching fast. Click here to learn more about the peer reviewer program.
The American Institute of Architects hosts this dynamic conference annually, and it's known as the "event of the year." It's not to be missed. 2017 conference registration will open soon, so check the AIA website for more details on which seasons will be available and how to get registered.
Architects work interminably long hours in a high-stress job. The AIA conference is a time to step away from the hectic pace, relax, learn and network with other professionals. It will be here before you know it, so save the date.
You'll get continuing education opportunities at the conference, and PDH Academy offers them online year-round. Take a moment to check out our courses for architects to see how hassle-free professonal development hours can be.