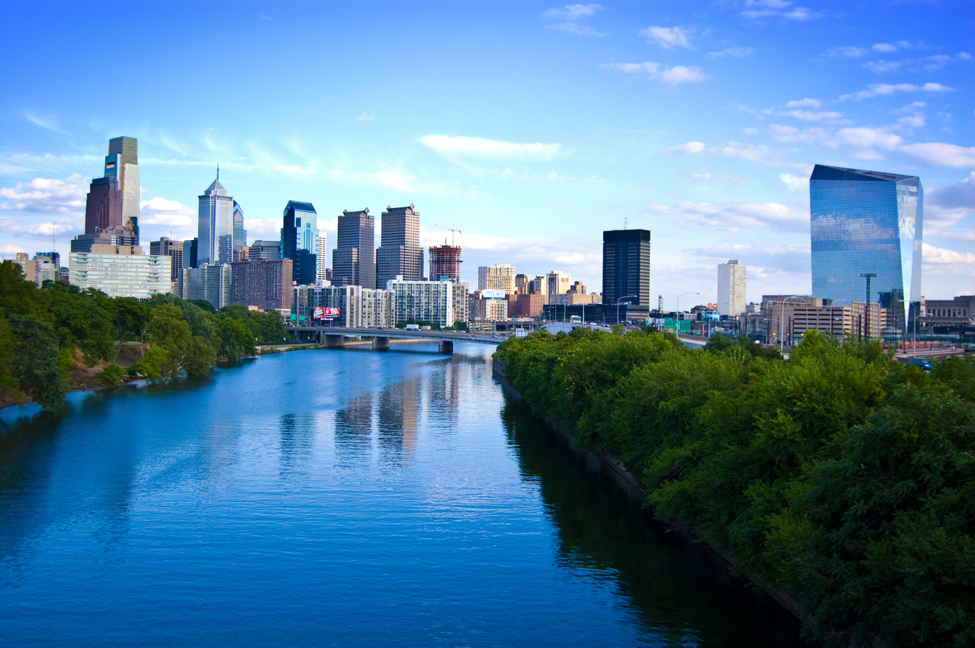 The city: Philadelphia. The dates: May 19 – 21. When an AIA conference kicks off at the Pennsylvania Convention Center with Kevin Spacey, you know that you've got to be there.
The American Institute of Architects 2016 conference promises to be something just beyond extraordinary. The venue, the speakers, the overall experience – it's not to be missed, so get your registration while it's hot.
Visit the Built Environment Expo
Over 17,000 square feet of expo floor will feature about 800 exhibits, with galleries, lounges and booths from cutting-edge companies. At the Interiors Pavilion, the newest interior products will be on display. And in the Emerging Professionals Lounge, you'll find a built environment that's designed for career-building.
Don't miss the ARCHITECT Live broadcast with debates and discussions, and gain some important LUs while you're at it. You can do that in the CE Theaters and Learning Lounges. Don't forget happy hour!
Expo hours
Thursday, May 19: 10 a.m.-4 p.m.
Friday, May 20: 10 a.m.-4 p.m.
Saturday, May 21: 10 a.m.-2 p.m.
Catch the Best Speakers
Probably the biggest news at this year's conference is the impressive list of keynote speakers. Kevin Spacey starts off the conference on Thursday with his talk, "Innovate, Disrupt and Take Risks." An actor and producer might seem an unlikely keynote speaker for an AIA conference, but there's a lot to be learned from one of the most influential people in the arts today.
Award-winning architect, designer and MIT professor, Neri Oxman, takes Friday's keynote speaker slot. Her talk is slated to be "Design at the Intersection of Science and Engineering." Her awards and recognitions are so vast that it's difficult to list them all, but as one of Fast company's 100 most creative people, she is not to be missed.
On Saturday, world-renowned architect, Rem Koolhaas, takes the keynote speaker stage with his talk, "Delirious Philadelphia." Prepare to be inspired by this Harvard professor's "kick in the pants" to imagine bigger and greater things.
Get Registered Today
This year's conference is so big, you really should peruse the schedule listing early to decide what you want to do and see. There isn't enough time to do everything on the list of 500+ sessions, so check out the happenings here and write down the program codes for the events that you don't want to miss. You'll need them at registration to reserve your spot.
Early birds get a registration break, and the best sessions always fill up fast. So check the rates and discounts and sign up here as soon as you can. New AIA members get the best deal of all, with a zero-cost registration. Students fare pretty well, too, with a $25 registration.
Conference accommodations are available at discounted rates if you book your room through AIA. Check out the lists of AIA perks such as free WiFi here, and then secure your room at this link. AIA says that there is only one shuttle in operation for the conference, but that's because all of the hotels are situated so close to the venue.
Every AIA conference is not to be missed. But this year, it promises so many sessions, activities, speakers and parties that staying home shouldn't be an option.
Could there be a better way to earn some credits, learn what's trending in the industry and mingle with your contemporaries? We think not.
PDH Academy knows how important staying up-to-date really is for architects, and that's why we offer a hassle-free way to earn credits when there isn't a big conference on the horizon. Check out our courses for architects today.
Image credits:

Philly Skyline, by Ed Yakovich, via Wikimedia Commons.

Kevin Spacey, by Paul Hudson, via Flickr Creative Commons.